Startup NimbleTV will launch a beta "TV everywhere" service next week that will be the latest attempt to crack open the closed media loop of cable television. But it's not clear how the company intends to overcome challenges that have prevented previous attempts from succeeding.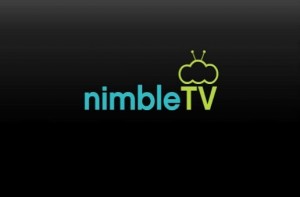 Though it's not apparent how the beta will work, it appears that in the final version the user will pay NimbleTV, which will in turn pay cable providers and let the user stream that subscription to any screen hooked up to the NimbleTV software. The service, which will be available only to residents of New York City, and will include just 26 channels, is also expected to include recording features akin to a TiVo.
"We'll do the heavy lifting for you," reads the NimbleTV web site. "Pick a cable or satellite package from any country and we'll sign you up."
But it's not clear how they intend to sidestep the legal hurdles facing Aereo, a similar startup that is now mired in legal hurdles after launching just last month, like NimbleTV, in New York City. The company's management have remained tightlipped about what they intend to do differently.
The project's management say they do not expect legal trouble, but NimbleTV investors told the New York Times' Brian Stelter in private that they expect to be sued.
Stelter speculated that the company's leadership could be angling toward a sale to a distributor or tech company — making peace with the devils that have prevented predecessors from succeeding, perhaps, by allowing the startup to be consumed — but a NimbleTV spokesperson declined to comment.
NimbleTV also bears some similarity to Zediva, a service that –  for the brief period between its launch and when it was shut down by Hollywood – employed a tortuously complex system in which users could rent a DVD and a DVD player, both installed in Zediva's headquarters, and stream the actual, physical film onto their home computer over the internet. NimbleTV's technology and concept are different, but the precedent is the same: Innovation that threatens the status quo of media distribution is met with resistance, which is frequently legal.
"Score another win for big content against online innovation," wrote Wired's Ryan Singel, of the Zediva closure.
Image: NimbleTV