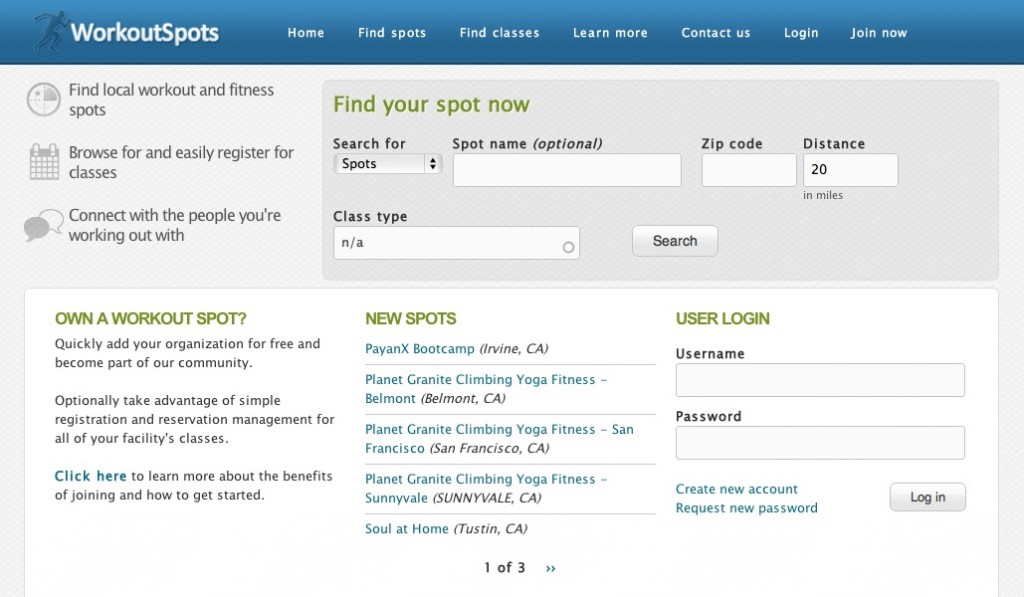 Workout Spots is a fitness-related service that allows you to easily find local places to exercise, and schedule workout classes directly through its website. The service works as both a scheduling assistant and a community where exercise enthusiasts can connect with one another away from the gym.
The company was launched in New York City earlier this year by Mike Stefanello and Danielle Tousignant. Stefanello said the team saw a great opportunity in developing a web service dedicated to exercise – an industry that has been largely underserved on the Internet until now.
We scoured the web and found it increasingly difficult to find a gym, or related business, web site that looked like it was updated in the last 5 years. Users want apps tailored to their location, social networking, and instant access to information and interactive features. We envision Workout Spots being the central hub for workout and fitness.
Ideally the service will become a mainstay for anyone looking for a great workout spot in their area. "We envision Workout Spots being the central hub for workout and fitness," Stefanello said. "Just like you use Yelp to find restaurants in your area, or OpenTable to reserve your place, Workout Spots will be the go-to tool to find places to exercise."
The company began its pre-launch period only two weeks ago and has already had over 100 fitness organizations come on board, including Anytime Fitness, Koko FitClub, and Lady of America, among others. Following its public launch this week, the service currently has 2,500 classes available for online enrollment.
Workout Spots is currently being bootstrapped by its founders, though Stefanello has not ruled out raising funding. "All focus was put towards getting Workout Spots to where it is now, as fast as possible," he said. The company plans to offer sponsored search results as well as optional advanced features to workout establishments.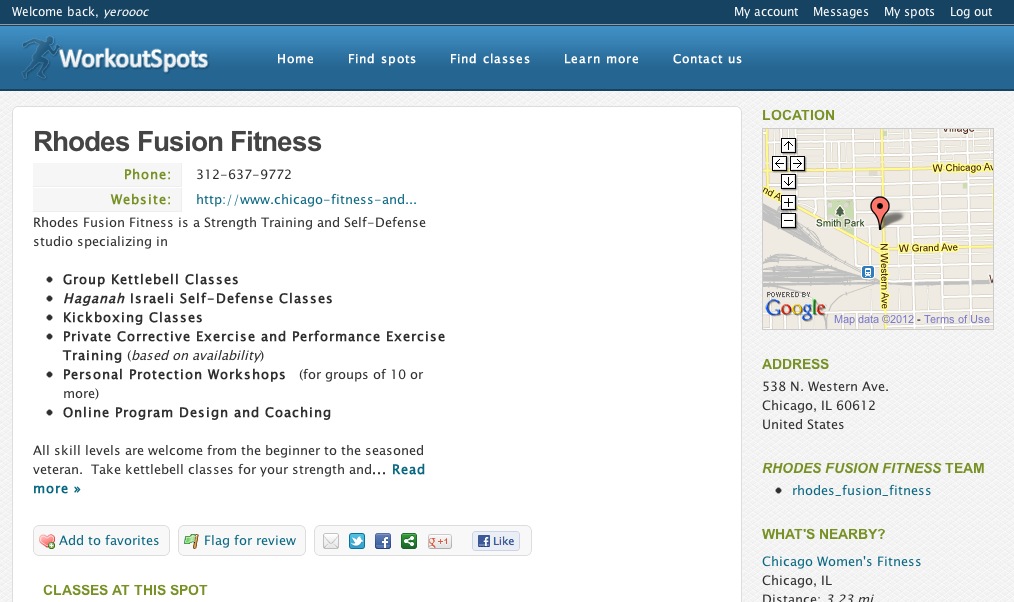 The service has an uncomplicated, straightforward interface. The options are laid out at the top of the page simply, where you can select between finding spots and classes, among the standard home and contact options. Workout locations can be favorited, allowing users to easily keep up with the schedule of events in a nifty calendar view.
I can imagine the service would be a great help for both avid exercises and beginners looking for the best workout location nearby. The only real issue I encountered  was the lack of workout destinations showing up in my area, which is understandable for such a new service. Hopefully into the future Workout Spots will grow to include the majority of exercise locations near you.