Facebook friends can see what music you're listening to thanks to its partnership with Spotify, and soon your Friday Night Lights binge on Netflix could also be broadcasted to 2,000 of your closest friends. This new development is poised to potentially save Netflix from its downward spiral and help gain back some of the 800,000 subscribers lost last year.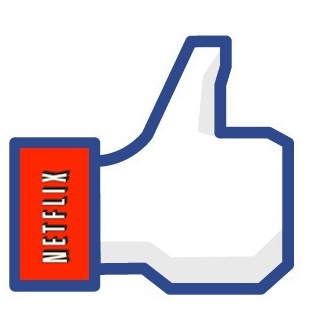 Netflix's integration into Facebook has been available in 44 countries since September, but there is only one thing standing in the way in the United States. The 1988 Video Protection Privacy Act prohibited the sharing of video rental history and was originally passed after a journalist published the video rental history of a Supreme Court Nominee named Robert Bork.
The law is now obviously outdated, and the House passed a revised bill on December 6 to allow users to share their streaming activity after giving consent. Surprisingly, it was a close vote – 116 members of Congress voted against the bill, according to Fast Company. Now it just needs to get passed the Senate.
Facebook Open Graph launched at Facebook's f8 conference and has helped Spotify has gain over 1.5 million paying subscribers this year. If Open Graph affects Netflix similarly, it could be the proverbial life preserver they need.Posted Netflix stories have been spotted on Facebook employees' profiles, but neither Facebook or Netflix has yet to say a word.
It is also unclear when the Senate will make their decision, but don't be surprised if you have another "Private Session" to worry about if you want that six hours of Gossip Girl you watched to remain a secret.