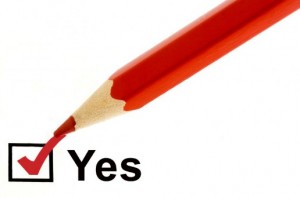 Instagram's $1 billion sale to Facebook last month may have seemed like pure luck to some, but new details that are emerging about Instagram CEO Kevin Systrom's keen negotiations with Facebook and Twitter paint Systrom as a skilled opportunist.
New reports that Twitter offered to buy Instagram for hundreds of millions of dollars right before Instagram raised its final round valuing it at $500 million have surfaced. Systrom reportedly leveraged this casual offer from Twitter as a bargaining chip to negotiate with Facebook, because formal terms were not signed with the microblogging platform.
Pretty smart idea, right? Systrom didn't have the magic sauce; he just practiced a few common negotiation strategies to get to a win/win solution.
According to Katherine Barr, partner at Mohr Davidow Ventures and negotiator at Vantage Partners for companies such as IBM, Cisco, Applied Materials, and HP, negotiating is a skill that must be mastered to be successful in business. Barr teaches The Art of Negotiation workshops using the framework put forth by the Harvard Negotiation Project in the book Getting To Yes. If you follow Barr's tactics, you might just find yourself in a winning situation like Systrom.
Some of Barr's tips include:
– Separate the people from the problem: Don't treat parties in the negotiation as friends or adversaries. Instead, all participants are problem-solvers.
What did Kevin Systrom do?: He didn't treat Mark Zuckerberg as a friend or as an enemy. Instead, Zuckerberg was someone who wanted to buy Instagram, and Systrom was going to help him solve that problem.
– Focus on interests, not positions: Don't change your position, and don't hold onto your position. Instead, focus on what both parties want, and work toward that.
What did Kevin Systrom do?: Systrom noted in previous interviews that he was not going to sell Instagram and that he was in it to build a lasting company. Had he held too firmly to that position, Instagram might have failed to monetize at all. Instead, he opened up to the idea of selling, because he focused on his interest: a successful outcome for Instagram.
– Generate options for mutual gain: Don't focus on a one-sided win for either party.
What did Kevin Systrom do?: Facebook knew that it was weak on the mobile side of its product offerings. By buying Instagram pre-IPO, Facebook increased its attractiveness to potential investors in Facebook's public stock. That was a win for Facebook. The high purchasing price was a win for Instagram.
– Know when to walk away: Always have a set of contraints planned  so that you know when to walk away from a deal. If the other party won't agree to this base level of what you want, then it will be easier for you to not to sell yourself short .
What did Kevin Systrom do?: Systrom surely had a base figure that he would accept for the Instagram deal. If Facebook wouldn't agree to the terms, he could easily turn around and cut a deal with Twitter.
Being a good at getting what you want requires some practice within a framework that has helped some the the world's best negotiators succeed. For more information about Barr's strategies, check out the book Getting To Yes.
Image provided by pond5 – the world's stock media marketplace.