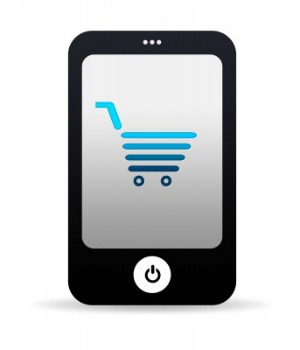 With mobile commerce estimated to increase 99 fold in the next six years, companies are jumping on the mobile bandwagon as fast as they can. And with mobile startups coming out of the woodwork, the race is on for everything from mobile payments solutions, to mobile commerce analytics. While some companies were early to the trend and have already made significant traction like Square, some lesser known startups are set to disrupt the mobile world in 2012.
Digby
Digby, short for Digby Localpoint Mobile Platform, is comprised of four products that work together to deliver results for retailers at their physical locations. Analytics, Outreach, Venue, and Storefront offer retailers a complete picture of how a user is interacting with a brand while making purchasing decisions on the store. Using geofencing technology, Digby knows when your customers enter and exit a location, which products they are interested in, and which products they buy. For retailers who rely on the immersive experience in a physical location as a key way to communicate their brand, Digby can give them similar analytics to an e-commerce site.
Braintree
Chicago-based Braintree payments is the preferred payment provider of developers because it's so easy to integrate with. Braintree takes the headaches out of payment solutions so that developers can spend time building beautiful apps and making money, without worrying about PCI compliance. The developer friendly company was founded in 2007, and already has over 2,000 customers, including Fab, 37Signals, AirBnB, and github.
Seconds
Seconds is a mobile CRM and payments system that allows merchants to take and fill orders via SMS. The creates a mobile site for merchants through which customers can ask questions and place orders. By enabling merchants to provide a seamless mobile experience for customers, Seconds is poised for mass adoption in the next few years.
Urban Airship
Portland, Oregon based Urban Airship offers a full suite of messaging and content delivery tools including push notifications, in-app purchases, and media-rich notifications. Urban Airship acquired Simplegeo last year, and CEO Scott Kveton claims that the company's biggest problem right now is managing massive growth.
Shopkick
Shopkick scored $110 million dollars for their partners in 2011, so it's no surprise that the company remains a mobile commerce startup to watch this year, too. Shopkick was launched in 2009 with the goal of bringing real world value to retail location check-ins. Big brands like Macy's and Target love Shopkick because the app rewards users just for walking into a retail location. Over time, users can trade in "kicks" for discounts and free merchandise.
Despite the rapid growth of mobile commerce, a whopping 79 percent of large retailers still don't have a mobile optimized site. The companies that embrace mobile commerce in the next year are going to be the companies to win when it comes to the bottom line. But the bigger winners are these five startups who are positioned to capitalize on this transition.
Photos provided by pond5 – the world's stock media marketplace.