On top of demoing gameplay of several upcoming triple A titles, including Halo 4 and Call of Duty: Black Ops 2, Microsoft debuted some interesting new features coming to the entertainment console this year. "There's never been a better time to own an Xbox," said president of interactive entertainment Don Mattrick at the company's E3 press conference today.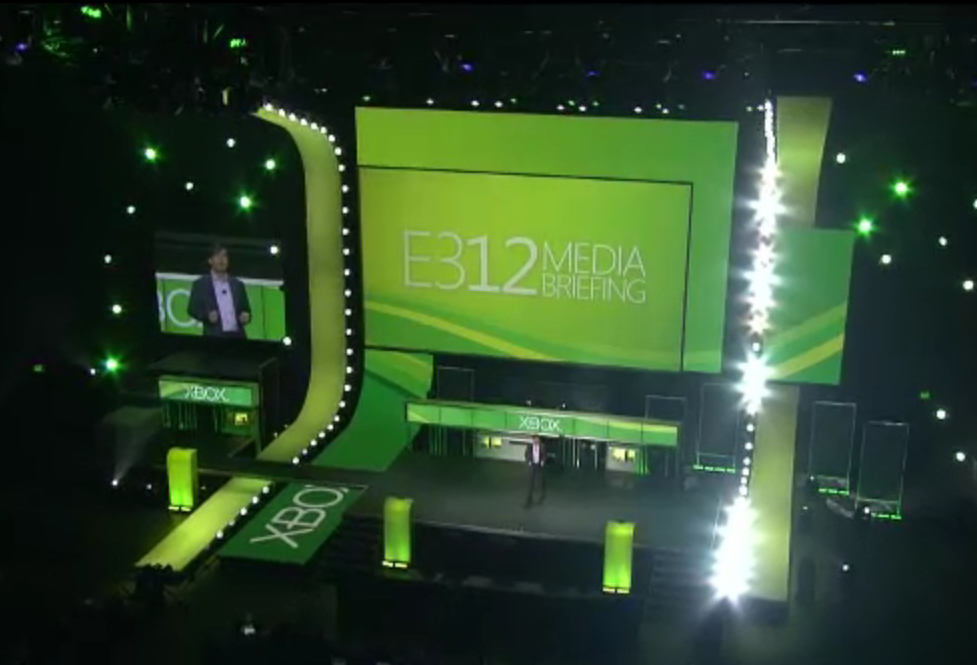 Microsoft began by detailing many of the new programming choices that will be coming to the console, expanding its already robust library of entertainment options. Yusuf Mhedi, CMO of Microsoft's Xbox team, revealed that the company plans to double the number of entertainment experiences available on the Xbox over the next year, specifically mentioning Nickelodeon, Paramount Movies, Machinima, Univision, NBA, NHL, and more ESPN content to be on the way.
Mhedi went on to introduced Xbox Music, which he called "the music service we've always dreamed of building." Xbox Music will bring more than 30 million tracks to the Xbox 360 and Windows 8 devices.
Along with SmartGlass, Microsoft's new service that will allow tablets and smartphones to become second-screen devices for all kinds of gaming and video content, Xbox Live head Marc Whitten unveiled that Internet Explorer will be coming to the console this Fall. The browser will be fully featured and controllable by both the Kinect and mobile devices running SmartGlass.
Like last year's press conference, the Kinect motion camera was a big focus for Microsoft. This year, however, the Kinect is being used as more of a game enhancing tool than the game maker it has been in the past. EA announced that both its Madden and FIFA franchises will begin utilizing Kinect voice commands to supplement the fast-paced sports gameplay. The company even brought hall of fame quarterback Joe Montana on stage to yell out hikes and line changes in the upcoming Madden 13.
Nike+ will be another new service coming to the Xbox this year with a Kinect Training title. The service aims to provide fitness assessments on par with those given to professional athletes by Nike experts. The app measures your fitness and athleticism using Nike's fuel system, and will even send you texts to remind you to work out, personalizing routines and keeping track of your improvement over time.
Some other highlights from the show include South Park creators Matt Stone and Trey Parker poking fun at the information overload of SmartGlass, a Dance Central 3 unveil featuring Usher, and the general awkwardness of game developers presenting in front of a massive audience.
Head over to Game Trailers to look back at the entirety of the Microsoft press conference from earlier today.
Image credit: Spike TV