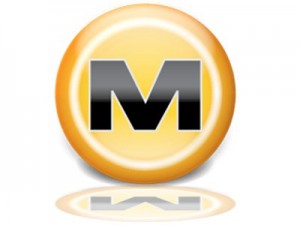 The case against online filelocker service Megaupload, which was shut down by U.S. authorities in January, may never go to trial, according to the judge assigned to the case. And Kim Dotcom, the colorful founder of the now-defunct site, is infuriated at what he says was a complex plan orchestrated by media interests to destroy his business.
District court judge Liam O'Grady said that the prospects for the trial look grim, due to the proper criminal papers never having been served. According to a Megaupload attorney, that is because while authorities could have served the company with a civil suit, they opted to pursue criminal charges, and the proper paperwork was not delivered.
"I frankly don't know that we are ever going to have a trial in this matter," O'Grady said.
Megaupload founder and CIO Kim Dotcom, who changed his name from Kim Schmitz, has gone on the attack since the news broke, arguing that the raid and legal maneuvering were an elaborate plot to shut down Megaupload with no intention of going to trial.
"We have already been served a death sentence without trial and even if we are found 'not guilty' which we will, the damage can never be repaired," Dotcom reportedly said.
Dotcom, who has captured public curiosity with his imposing frame, expensive tastes, mysterious past and protestations of innocence, also lamented the loss of what he said were more than 200 jobs since the file locker's legal woes began, and former users' having lost their legitimate files.
"We are refused access to the evidence that clears us, we are refused funds to pay our lawyers, we are refused to pick the lawyers we want to represent us and have any chance for a fair trial," Dotcom told TorrentFreak.
The blunder is not the first in the Megaupload saga. The site was shut down on January 19 in a raid by New Zealand police, but it was later found that the seizure order used to confiscate Dotcom's assets was improperly attained.
After the first actions in the case, the FBI wrote at the time in a gleeful press release that the "action is among the largest criminal copyright cases ever brought by the United States and directly targets the misuse of a public content storage and distribution site to commit and facilitate intellectual property crime." But the case has become increasingly hazy, with Dotcom courting media attention in spite of the ongoing accusations.
Image: Megaupload