This week CAPTCHA creator and Duolingo founder Luis von Ahn answered questions in a thread on the popular IAmA subreddit, a forum providing users with the chance to ask experts in any field their most burning questions. In the thread von Ahn talked about building a company ambitious enough to translate the Internet.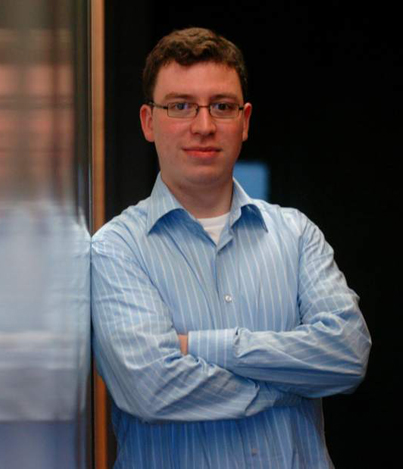 Von Ahn launched Duolingo, a crowdsourced translation service, just last month. The website allows users to help translate the web and learn a new language in the process, all the while gaining levels and earning coins one task at a time to keep them hungry for more. One user asked if von Ahn believed the future of tasks in the workplace will be centered around a similar crowdsourcing model, performed by increasingly intelligent machines over humans.
"I think we'll continue seeing a mix," he wrote. "Certain tasks are best done by small teams of experts, others are best done by crowdsourcing, and others by computers. That said, I assume the fraction of crowdsourced and computer tasks will increase over the next five years."
When tasked with choosing biggest challenge of getting the web translation service off the ground, von Ahn wrote that "the whole thing has been challenging." The founder specifically pointed to Duolingo's feature of providing translations to learning users within the context of a sentence as one of the most challenging to implement. "Almost every aspect of the site, even the ones I take for granted now, has required a bit of work," he wrote.
In terms of what's in Duolingo's future, von Ahn is adamant about adding more languages to the service's roster. Currently Duolingo offers Spanish, French, and German learning services, but within a year the founder hopes to add Portuguese, Chinese, and Japanese, on top of mobile apps for both Android and iOS.
Considering his past successes with selling both CAPTCHA and reCAPTCHA to Google, the founder understandably maintains a great deal of confidence in his ability to make a unique and superior product. When Von Ahn was asked how he would prevent VCs from stealing an idea following a pitch, he wrote, "I can usually implement my own ideas better than they can."
Von Ahn went as far as to boil his creative process down to its essence for the reddit community. "When enough people don't think the idea is really dumb, I start working on it," he said.
Other highlights from the thread:
• On Duolingo's green owl mascot: "It was better than a broken stone with foreign characters on it," — presumably referring to another discarded internal logo.
• What everyone should know about Duolingo: "That it works!"
• Von Ahn's favorite language: Spanish
• On which fictional duo von Ahn and his graduate student assistant, Severin Hacker, most resemble: Beavis and Butthead.