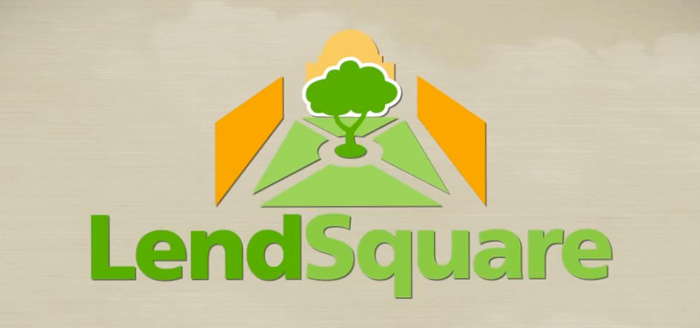 For small businesses, getting access to credit under $100,000 can be an impossible feat. Many are forced to turn to credit cards or even skim incrementally from the cashflow of their business. LendSquare, a Chicago startup operating out of 1871, is hard at work helping and empowering these small businesses with a new community crowdfunding platform.
LendSquare gives individuals the opportunity to help out their favorite businesses with however much money they have to spare. Businesses then select which users to take money from, based on the amount and interest rate, and effectively piece together the kind of loan they would never be able to get from a bank. Each month the business pays back part of the total to each customer along with any accrued interest.
The lending startup was founded by Sebastian Villarreal, who came up with the idea for LendSquare while studying physics at the University of Chicago. "There was a coffee shop that just opened a little off campus," Villerreal said. "I was one of the first ten customers. I immediately thought, 'This place is awesome; they offer something no one else does. I wish there was a way that I could be part of their success.'"
The idea got Villerreall thinking about how individuals with a small amount of savings could become part of a business they were passionate about. "The immediate answer is you can't," he said, but the founder was never satisfied with that answer and the idea continued to stick in his mind over the next four years.
As a physics student Villerreall had no business background at all. The founder quit his post-college job working in a neuroscience research lab at U Chicago, and spent the next year researching the logistics of making the lending platform work.
"I was looking for a different sort of challenge on a personal level," explained Villarreal. "I wanted there to be a more direct relationship between my successes and my failures and my work… the only way to do that was to start my own thing."
The founder said that LendSquare's first round of loans, which kicked off in June, were a smashing success. Over its initial six months of operation, two thirds of businesses seeking loans through LendSquare have been able to get the financing they needed, and so far none have been late on payments.
Chicago's Pie Hole Pizza completed its $30,000 loan last week and is LendSquare's biggest success story to date. Villarreal admitted that the key to Pie Hole's success, and the success of other LendSquare businesses, is in maintaining an active social media presence.
"When I started LendSquare, the main advantage that I saw was that it could make credit available, and do so in a way that created a longterm relationship with their customers," said Villarreal. "I didn't think at all about the buzz and marketing aspect of these campaigns, but as Pie Hole showed us, that can actually be huge." According to Villarreal, passionate customers came out to share Pie Hole's story on their own social media accounts and websites like reddit. "I don't know how much it would cost to have a media campaign that did that," said Villarreal.
Villarreal admitted that the community aspect of the lending process has been the biggest surprise for him as LendSquare continues to help small businesses secure loans. LendSquare is not only validating business owners that go the extra mile to please their customers, but gives those customers a chance to rally support and show appreciation for the small businesses in their communities.
"Banks aren't going to ask, 'Are you valuable to your community?'" said Villarreal. "People know what they want and what they want to see more of. LendSquare empowers people because it allows them to take their local knowledge of what is valuable to them and transfer that into actual business growth and allocation of credit."
LendSquare is aiming to hit the high hundreds of thousands in facilitated small business loans over the next year. While focusing first on Chicago, the company's goal is to make sure that every small business owner in the city knows about LendSquare's innovative crowdfunding platform.
Villarreal said one of the biggest validations of his venture so far is that the same coffee shop from his college days is set to start a crowdfunded loan on the platform this week. "That has me very, very happy," admitted Villarreal. "The fact that they were the reason the whole thing exists, it's because of them. If they can get the loan to work that makes it all worthwhile."