St. Louis energy technology startup AeroValve announced that it has secured $50,000 in funding from the Helix Fund, a co-investment group providing $1.5 million to local bioscience companies. The latest investment was made by the St. Louis County Port Authority through the Helix Fund and brings the company's fundraising total to $400,000.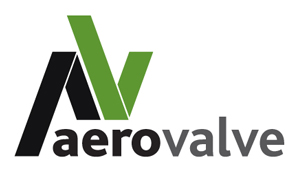 Founded in 2011, AeroValve specializes in easy-to-install pneumatic solenoid valves capable of replacing the more energy costly directional control valves found in large machinery. Unlike standard valves, the AeroValve operates using air pressure.
AeroValve was the first company to join the Helix Center, St. Louis' newest biotech incubator, which opened its doors in June of this year. The 17,000 square-foot coworking space includes both office and lab facilities on site. Helix is currently partnered with some of the city's biggest investment groups, including BioGenerator, St. Louis Arch Angels, Innovate St. Louis, and Nidus Partners.
Vicki Gonzalez, CEO of AeroValve and founding member at Nidus Partners, said she's grateful for the support of St. Louis investors and hopes the new funds will bring the company closer to market testing the energy efficient valve. "We are extremely pleased that St. Louis County has made the decision to support AeroValve LLC as we move the company towards commercialization," said Gonzalez. "Having access to capital is critical to AeroValve's aggressive schedule of getting a prototype solenoid valve developed and into the market for testing."
AeroValve's latest investment is just one more example of St. Louis' continuing emergence as a prominent Midwest tech hub. Late last month, the CORTEX technology district received a staggering $186 million investment that is expected to bring more than 1,400 new jobs to the city.