LearnCore has taken ZERO VC Investment, doubling client roster by end of Q1
"We have a philosophy," said LearnCore cofounder Ethan Linkner. "Don't spend if you don't have to." That philosophy has allowed Linkner and Vishal Shah to build the fastest growing startup you've not heard of yet- unless you happen to be one of the companies on their (rapidly) growing client list.
LearnCore is a new, disruptive business transforming corporate training. Gone are the days of watching sketchy VHS tapes, DVDs and working through corporate HR binders with no end. "We took an industry that, for better or worse, has been considered unsexy," said Linkner, "and we've made it easy for companies to create training that employees can work through easily while testing their retention. We've always had a big vision to go into corporate training. It's a huge market ready for disruption."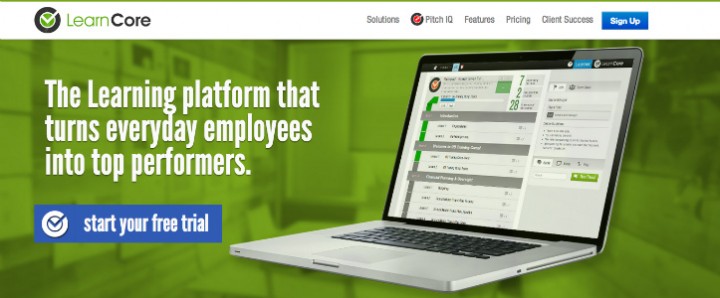 LearnCore proven methodology for companies: Learn, Test and Pitch
When a company gets a new account, they can create courses on the LearnCore platform easily, using existing materials they already have such as videos, pdfs, etc. to build course material. After the courses are built, employees login to LearnCore's platform from wherever they are to start working their way through courses and are tested on the information after completing the course. Managers can easily see where their team is at, who is retaining the information and who needs to do better. (As a former corporate employee who often had to use proprietary, outdated training materials, this would have been a dream for me- E.D.)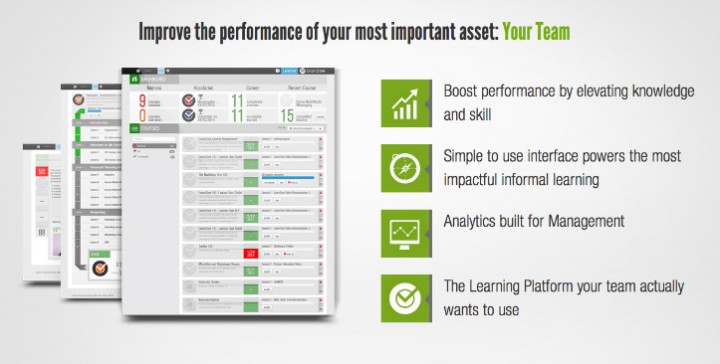 After the course creation and testing is Pitch. "We created Pitch so managers and peers can evaluate a team member's qualitative skills," Linkner explained, "and companies are really liking it." An example of how Pitch can be effective is to imagine a geographically diverse salesforce. While in the LearnCore platform, an employee can record themselves on video doing a sales pitch or product explanation. As each team member completes their pitch, their peers and managers give them a score in several different areas which is presented as a PitchIQ score. This gives managers the ability to quickly identify where people are excelling and where others need help.
Client list set to double by end of Q1
Coming back to their philosophy of not spending until they have to, LearnCore was built deliberately by the team at their own pace. "We didn't see the value in raising money and paying to do things we could ultimately do ourself, and its paying off with satisfied clients," said Linkner. Launched nine months ago, LearnCore has signed clients fast. CDW, BBDO and Foley & Lardner are all large, national companies and by the end of Q1 LearnCore will have doubled its client list.
"We're having a great time right now, working with our clients and constantly improving our product," said Linkner, "and we couldn't be more excited."