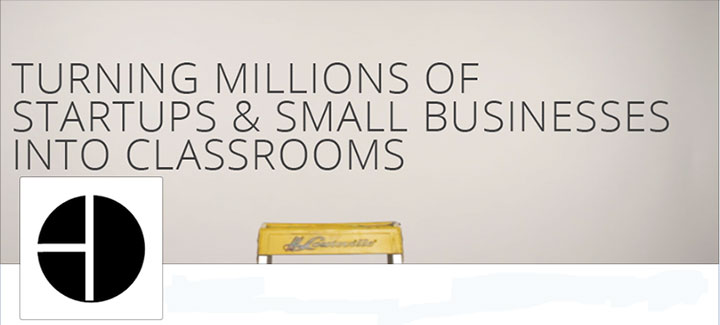 Enstitute, a non-profit that places select students in one- or two-year long apprenticeships in a host of different industries, announced that St. Louis was just the third city in the U.S. to become a hub for the program.
The program plans to have its first 15 to 20 students placed in the area by September, growing to 100 students by the first year.
"We're excited to make St. Louis our new home," said Kane Sarhan, co-founder of Enstitute. "Since our first trip here in late 2013, we have been absolutely blown away with the community, innovation and opportunities here in St Louis. We're thrilled to help grow this vibrant tech ecosystem and bring in talent to support the outstanding companies that call the St. Louis region home."
This year, Enstitute expects to place 500 apprentices in a variety of sectors such as bio and lifesciences, technology, digital media and a variety of non-profits. Washington D.C. is also set to become a hub in 2014, with Boston and Los Angeles under consideration as potential host cities in the future.
Founded by Sarhan and Shaila Ittycheria in New York City, Enstitute began in 2012 with just 11 students, but has grown rapidly since. The organization looks to tackle the dual issues of high unemployment for young people and the soaring cost of higher education. Many, but not all, of the program's graduates have opted to skip college entirely.
Of all the cities that Enstitute could have chosen, why did they decide on St. Louis and not a bigger, more well-known city? According to Ittycheria, the city wasn't initially on the founders' radar screen until Cody Beck, one of the graduates of the program, urged them to check out the area. She said she and Sarhan spent several days meeting key leaders in St. Louis and were "blown away by the booming ecosystem."
"There is something special and unique about St. Louis, and we want to be a part of helping to build the community and make it bigger and more well-known," she said.
To kick off, Enstitute and the St. Louis Regional Chamber are bringing a dozen venture capital firms to St. Louis on March 26 for Invest Midwest Venture Capital Forum, allowing investors to meet with early-stage startup companies.
For more information on Enstitute, visit http://www.enstituteu.com/.
———————————-
Photo Credit: Enstitute's Facebook page