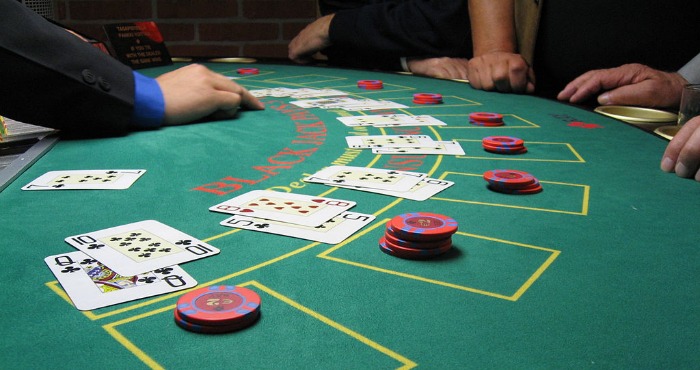 In 2012, I learned many lessons about business and finance both in the startup scene and in the larger technology industry. Thanks to my work with Techli, I've had the privilege of speaking with the top legal, financial, product, and executive minds in America. After each interview call that I conducted for a post, I would always write down a few lessons that I learned for my personal use. Often, the lessons would click in my mind in the middle of whipping up a quick dinner, and I would dash to my laptop to implement the idea before the thought slipped away.
One of the biggest lessons I learned was to know when to hold 'em, know when to fold 'em. I've spent the past year transitioning from IAC in New York City to making the leap into my own startup that I have been working on with my husband. This week, we decided to shut down Huedio in its current form and stay quiet for a while as we relaunch with a product in a completely different industry.
Our goal with Huedio was to transform the small-batch economy by offering a content and ecommerce hybrid solution to help makers tell the story of their products. We thought that there was a critical market between Etsy and a large ecommerce solution that was not being served. I still think that this is the case. The major problem that we were having is monetization (surprise!), and I realized one critical lesson. The more I interviewed entrepreneurs, I realized that the most successful companies were targeting the industries to which money flowed the easiest. That's why enterprise software is so hot right now. Entreprises have the money to spend on products and services as the economy recovers.
Our key mistake is that while we truly love makers and we want to buy their products and help them grow their businesses, this market does not have the resources or the interest in spending on entreprise software as they are growing. We conducted many potential customer interviews, and we realized that they would rather reinvest in their businesses by hiring employees to help them with small-batch manufacturing. Also, many of them were making a modest living, and they had no interest in growing beyond what they could handle in their kitchens or in their garages.
Now that the new year is upon us in a few hours, now is the best time to close up shop and come back tomorrow with a fresh outlook to work on our newest product in a new industry that we are equally in love with.
This is a personal thank you to everyone that has helped me this year on this journey, including the team here at Techli, and the successful entrepreneurs in both St. Louis and Chicago that have inspired me as I have written about them.
Onward and upward! Have a happy new year, everyone.