This week the Kinect for Windows team released a blog post detailing many new features available to developers in a 1.5 software development kit update. In addition to expanding Kinect's availability into 15 new countries around the world, the team has introduced several new features that will allow developers to create even more interesting applications with the motion control technology.
A few of the more significant SDK additions include Face Tracking software, which "provides a real-time 3D mesh of facial features," and a Kinect Studio feature that allows application creators to streamline the development process by easily recording and playing back Kinect data.
Language support is another big focus of the 1.5 update – adding speech recognition for French, Spanish, Italian, and Japanese. In order to refine currently supported languages, the Kinect team has also released new language packs to differentiate between a variety of accents. For example, English now has five different language packs catering to unique accents from Britain, Ireland, and Australia, among others.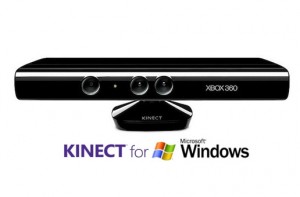 Some more technical improvements have been made in order to make the Kinect more viable in smaller spaces. Skeletal tracking has been improved to ignore leg and hip joints when a person is seated or too close to the Kinect for their lower half to be visible. The team hopes the new feature will enable developers to create desk or standing kiosk-centric applications. Other improvements include an overall speed increase of mapping depth frames to RGB color frames and easier to use development tools for avatar animations.
"It is exciting for us to have built and shipped such a significantly enhanced version of the Kinect for Windows SDK less than 16 weeks after launch," wrote Craig Eisler, General Manager of Kinect for Windows. "But we are even more excited about our plans for the future – both in country expansion for the sensor, and in enhanced capabilities of our runtime and SDK. We believe the best is yet to come, and we can't wait to see what developers will build with this!"