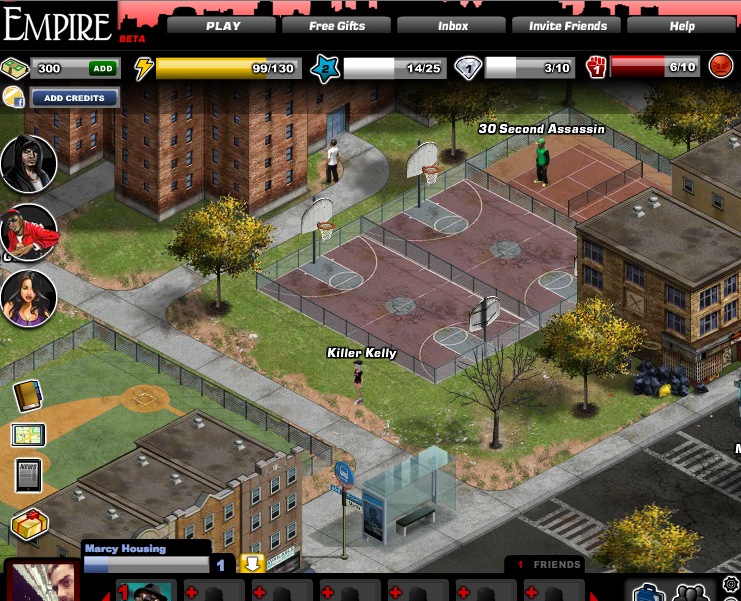 Jay-Z has launched a new Facebook game that parallels his personal rise to fame. The game, appropriately titled Empire, was created by Happy Giant games, a new division of casual gaming website Planet Cazmo. The studio reportedly spent nine months working with Jay-Z and his team on the project. In an interview with Joystiq, Michael Levine, the game's creator at Happy Giant, said Jay-Z wanted his title to be "better than a Zynga game."
The game's description on the popular social networking site best explains the basic structure of the title: "Empire takes you on a journey from the streets of Marcy Housing in Brooklyn to the hotspots of the rich and famous: from hustler, to entrepreneur, to business mogul. But don't forget friends and family, or your karma will suffer."
Once launched, the game allows you to choose your gender and slightly customize your avatar's look. Once you've clicked through the extremely similar face options (I'm fairly sure they were actually identical) you're allowed to choose an appropriate title for your avatar, like Big Daddy or Grandmaster. I went with Killa Cummings, of course.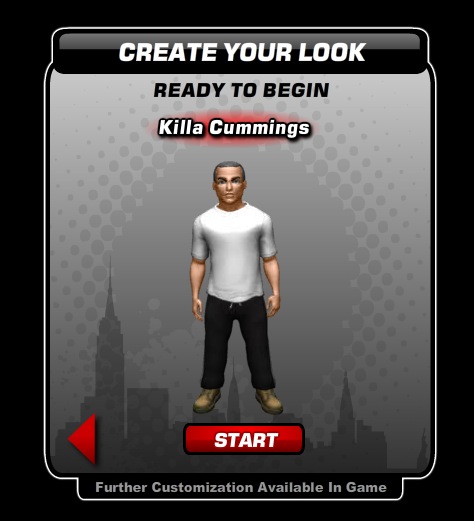 The game emphasizes positive choices over negative ones, but lets players decide which route they want to go. For instance, early on in the game you can either get a real job or hustle someone at the basketball court – an action that will negatively affect your karma. I decided to hustle at the basketball court and then participated in a rap battle with Killer Kelly.
The game is a fairly simple simulation game. Throughout the neighborhood there are small activities to do that will earn you cred and experience like making a mixtape or playing dice. The activities, at least those in the initial level of the Marcy Housing projects, are pretty shallow and fail to be engaging beyond a few clicks. Even the rap battles play out blandly, where stats like Style, Timing and Rhyme are simply compared and whoever has the higher number wins. Admittedly the game is only in its beta stage, but I wouldn't expect too much more out of it when it hits version 1.0. The company said it plans to create a mobile app for the title sometime in the future.
Jay-Z isn't the only hip hop artist with a newly launched Facebook game; Rapper 50 Cent unleashed his blackjack title on the social network only a few days ago. According to Facebook, Empire has 7,000 monthly users, where 50 Cent's Blackjack has 20,000. I smell a casual gaming beef on the horizon.