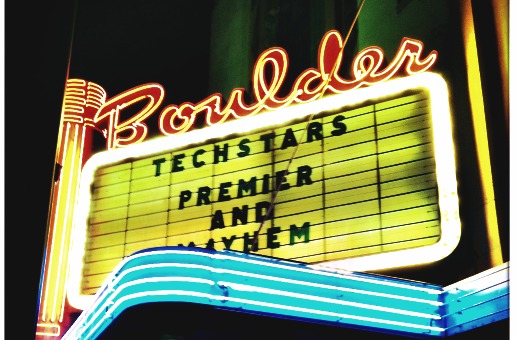 Boulder, Colorado is home to endurance athletes, spiritual seekers, mountaineers, and tech entrepreneurs. This blend of ambition with a laid-back lifestyle and 300 days of sunshine makes Boulder one of the best small cities in the U.S. to live in. And thanks to the city's perfect storm of economic opportunity and livability, it's the Shangri-La of startups.
Let's take a look at what makes Boulder a startup heaven:
TechStars HQ
Just a few years ago, the team at TechStars was hovering over laptops in the basement of a building in downtown Boulder. While the company now has outlets all over the country, founder and CEO David Cohen calls Boulder home and is active in the local technology community. Since its inaugural class in 2007, the Boulder-based TechStars has helped to launch 53 companies, six of which have been acquired.
Great coffee and plenty of free wifi
Pearl Street – the Main Street of downtown Boulder – has no shortage of great coffee and free wifi to help entrepreneurs and developers get work done outside of the office. At Atlas Purveyors, a small cafe that is popular with the startup crowd, you can bump into founders and developers cranking out code at any time of the day or night. The cafe also hosts the popular monthly morning gathering Boulder Open Coffee Club, which was started by Foundry Group general partner Jason Mendelson.
Go Buffs
Boulder is a university town. The University of Colorado Boulder supports many entrepreneurial initiatives in the community, including the Boulder New Tech Meetup. And it doesn't hurt that the univiersity's computer science program and business school continue to churn out top notch talent.
Investment opportunity
For being such a small city tucked away in the foothills of the Rocky Mountains, Boulder attracts a lot of investment opportunity. TechStars Demo Day draws in some of the biggest investors in Silicon Valley, and successful entrepreneurs tend to reinvest in the same startup ecosystem that helped them. Active investors that are involved in the Boulder startup scene include Brad Feld and Seth Levine.
Green tech
Boulder boasts 300 days of sunshine a year. Colorado's green tech startups are taking advantage of the sunshine (and the resulting wind) by starting alternative energy green tech companies. The modern environmental movement impacted Boulder in the 1970's, so the city has a history of embracing these kind of startups.
Helpful and inspiring entrepreneurial community
It's not uncommon to see software developers and designers from Boulder startups coworking in coffee shops or at each other's offices. Events like Boulder Startup Week add to the welcoming spirit of the startup community. These startups also use the services of their fellow companies, which strengthens the ecosystem. Companies like GNIP, Trada, SendGrid, and Occipital have formed strong partnerships with companies that have come up through the Boulder startup scene.
Balance of business and pleasure
Boulder is beautiful. Thanks to the city's proximity to hiking, skiing, and mountain climbing opportunities, startup employees know how to shut down their computers and unwind on the weekends. It also helps that Colorado is the craft beer capital of the world.
If you are looking for a place to build your company without spending your life chained to your desk, Boulder is the place for you. Thanks to the community's unique blend of brainy former entrepreneurs with money to invest and helpful hacker community, Boulder startups are built to succeed.
Image credit: Suzan Bond