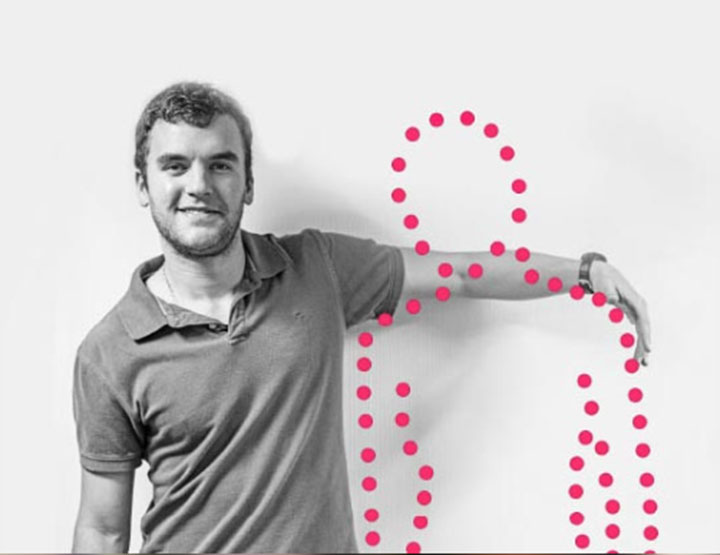 By now you might have heard of a new, fresh-out-of-St. Louis startup called Invisible Girlfriend. If you've been following along at all, they've been getting some nice attention both here on the domestic home front as well as abroad.
And, it's exactly what it sounds like.  This startup will help give the appearance that you have a significant person in your life with text messages, phone calls, simple gifts, and even emergency interactions.  As their website states, "Finally. A girlfriend your family can believe in."
With plans available such as "Just Talking" to "Almost Engaged," it's the easy way to "get back to living your life on your own terms, and not on others.'" At least, that's what the website tells you, and there are some great reasons why you single people should look into it.
When I sat down and talked to the idea man behind it all, Matt Homann, I wanted to get something fresher than what's been circulated around the web already. What if you're one single son of a gun but puzzled at the thought of an "invisible girlfriend (or boyfriend)?"
So let's dive in to some of those reasons why you'd need an invisible girlfriend. If any of the following scenarios, listed in no particular order, of course, fit your bill, think about how much easier life could be with a service like this.
– One or both of your grandparents insist that you should have been married years ago.
– One or both of your parents insist that you should have been married years ago.
– You've been single for longer than you would have imagined you would have been from the moment you first realized you were single.
– You think you might have a better chance at dating a boy you can hold hands with if you're able to tell him you've recently been in relationships (regardless of whether or not you could have held hands with him).
– You're the oldest sibling in the family, and the only one who's still single.
– You'd rather take yourself out to a nice meal or two than spend that money on online dating sites.
– Paul from work asks you (every Friday) to come hang out and "chill with the boys," where the scholarly discussion largely consists of wives and girlfriends and the various joys of being in a relationship.
– You're LGBT (but nobody else knows it) and want to chuckle every time you're able to confidently say you're dating someone.
– You want to be able to turn your boyfriend or girlfriend on and off with the push of a button.
– You don't care about having a boyfriend or girlfriend, but you somehow become involved in awkward or less than exciting conversations wishing you'd receive an attention-demanding phone call or text.
– You want to have a more legitimate reason to belong on a site like AshleyMadison.com.
– You're in the military and want to talk about the hot babe you've got at home.
– You feel like you're a modern-day Romeo or Juliette whose parents don't approve of your relationship as is.
– You've always wanted someone to send you flowers, anniversary cards, or lingerie at work (where everyone can see, of course).
– You've always wanted to date that exotic foreign exchange student or the traveling businessman, but you've never been more than 100 miles from home.
Missed something above? Let's hear it. Leave your comments below. Can't wait to see the creativity.