Detroit has been re-inventing itself as an entrepreneurial hub for the past several years as it looks for ways outside of manufacturing to jumpstart its economy.
Enter hiredMYway.com, a new approach toward online job boards that is making headway in Detroit.
The crux of the problem in hiring is that traditional job boards are ineffective at matching qualified candidates with available positions, wasting time for all involved. HMW specifically addresses this problem, reducing wasted time and frustration.
CEO Matt Mosher has owned other businesses and has always found it hard to hire employees.  After running a job ad he'd be flooded with hundreds of resumes.  According to Mosher the process was, "…the stupidest thing I've ever seen." If you've ever been on the hiring end yourself, you can appreciate Mosher's pain.  Discussing it with his then-neighbor who also happened to be a recruiter, Erinn O'Connor, he learned, "It's the way it is." (O'Connor is now a co-founder of hiredMyway).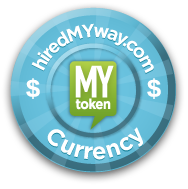 hiredMYway.com is based on three legs: tokens, referrals, and hiring bonuses.  Job seekers purchase tokens for a nominal amount ($2.00).  When they apply for a job opening, they can chose to spend the token and be guaranteed the employer views their application.  Employers can quickly filter applicants based on who felt strongly enough about their 'fit' to have spent a token.  If for some reason an employer still chooses not to view their application, the token is returned to the job seeker.
A key feature:  Feedback. Job seekers receive confirmation their application has been viewed, and when.
After being hired, hiredMYway.com pays the successful job seeker a hiring bonus.  Examples I noted seem to vary from $1,000-$4,000. If you refer someone to a job you saw on HMW and they do get hired, you can get a referral bonus of up to $4,000 and there is no limit to how many referrals you can do.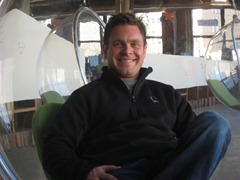 When asked about HMW's claim that they "reduce competition by 80%,"  Mosher said the number floats around a bit, but they have found the process of the job seeker spending even a small amount to apply has reduced poor-fitting applicants by about 80%.
Since going live July 2011, HMW boasts over 300 employers and 20,000 registered job seekers. They are powering Crain's Detroit new job board;and powering the CBS Detroit Job Desk on CBSDetroit.com.
Mosher added they are seeing approximately 15 new employers join weekly and about 5,000 new registered users monthly.