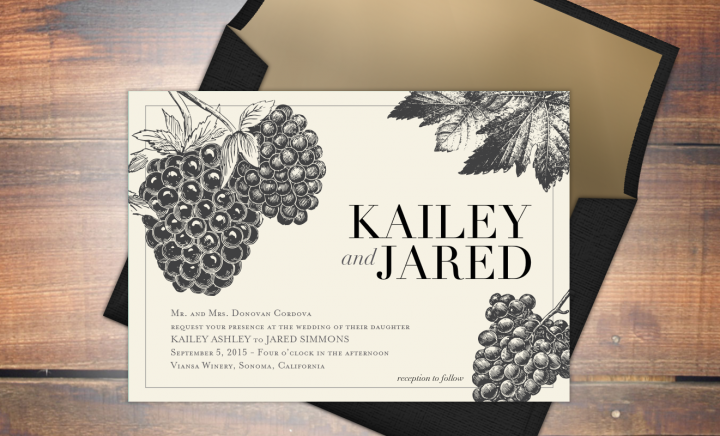 We've all seen email invitations. You've probably sent one, too. That barbeque you threw earlier this summer. Your best friend's birthday last year. A party with work friends to celebrate a big win or promotion. Typically these are full of ads and use really cheesy clipart. They're anything but elegant, but that's part of their charm, right?
Well, Sam Franklin has a better idea. Today, going paperless doesn't mean giving up the experience of opening a traditional invitation. That's what his company Greenvelope does. They're emulating the paper invitation experience digitally with beautiful invitations perfect for formal events, even your wedding.
It's a trend that Franklin spotted early on. After graduating from high school, he was inspired by a wedding invitation sent to his family on thick card stock. Shortly after, his family recycled it. That was it, and he couldn't help but see the waste of this tradition. Then, he saw an article that said 1.2 million wedding e-vites were being sent.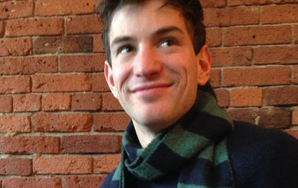 "I thought wow. Over a million people are using e-vites with ads for their wedding invitations," said Franklin. "I wanted to create an experience that didn't have any advertisements with really traditional templates, nice calligraphy, digital envelopes, and an experience that stood out in the inbox more so than your standard invite."
While society tells us it's strange for a teenage boy to think non-stop about wedding invitations, that doesn't mean the idea wasn't a good one. In fact, the recognition of its practicality by a teenage boy is quite impressive.
Franklin is originally from Seattle, which is where Greenvelope is based today. Growing up, he was always outdoors. He's into rock climbing and "appreciating the beauty" of the Pacific Northwest. "This seemed like a great way to give an online option to save paper and donate to a non-profit," he said.
After all, every little bit helps the environment, which is what Franklin wants to do. To prove that, Greenvelope donates a percentage of every sale to Mountains to Sounds, a non-profit organization that maintains forests.
Of course, getting his company off the ground was still quite a challenge. Luckily, Franklin was good at saving his money. He bootstrapped his company with money he made while pressure washing driveways and delivering pizzas.
"I had just graduated from high school, read the article and was taking a year off before going to Wash U in St. Louis. I had always been entrepreneurial and started a pressure washing company in high school," he said. "I took that money and started building a tech company. I got a big piece of white construction paper, laid out the site, and took it to every design company in Seattle. It was all over my budget, but found an individual developer to start developing it."
After that, it didn't really go anywhere until college.
"It really got going when I was at Wash U in my entrepreneurship classes and through different mentors," he said. "I applied pre-med, but I got to Wash U and after a year off traveling, my heart wasn't into being a doctor. My advisor was like here's your Saturday morning lab, etc. At that time, I wanted to leave my schedule open for business classes."
He quickly changed his plans and took advantage of every business class he could take at the University. After two years, he left Wash U and returned to Seattle. He's continued to grow his revenue every month, and in November of 2011, Greenvelope had sent over a million cards through its service. Now, he's thinking about more than just weddings, offering invitations for all kinds of special occasions.
"I think it's a constantly growing market as the younger generation grows up," he said of the trend. "We have more email and Facebook addresses than we do actual mailing addresses."
Though, he does recognize that not everyone has gone completely digital, and physical invitations are still needed. "It's still kind of a hybrid world that we live in, so we have the option to save the high quality version to print it," he said. "So, you can print it for those who are very formal and need that physical invitation to go with their digital invitation."
In addition to being green, using Greenvelope's service is an affordable option and likely cheaper than your typical wedding invitations.
What do you think? Would you use a service like Greenvelope to send your wedding invitations digitally? Is it still too soon to be mainstream?