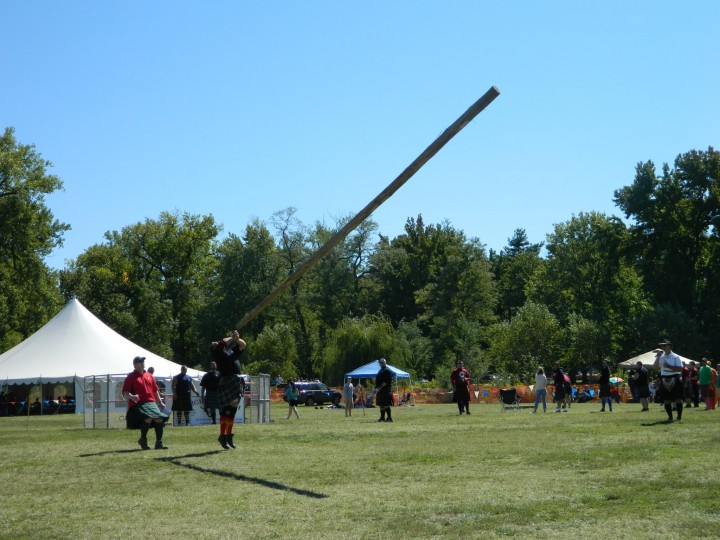 Scotland now has its own domain, that of .Scot, which allows Scots across Scotland and around the world to have a domain name that celebrates their homeland.
"The time is ripe for the worldwide family of Scots to have their own domain, reflecting an online community defined by a shared commitment to Scottish identity, culture and economic promotion," Alex Salmond, Scotland's First Minister, said.
50 organizations, companies and individuals were selected to represent this new global presence by becoming .Scot pioneers, ahead of the general launch of the .Scot domain in late September, including the Scottish Government, and the two Scottish Independence-related sites, Yes Scotland and Better Together. And two of those selected, and the only two US-based sites given this status, are located in St. Louis.
STL.Scot is the new home of the upcoming St. Louis Scottish Games. Held every year in Forest Park, the 2014 Games take place Sept. 26-27. Attendees experience a wee taste of Scotland, with everything from food, to Scottish athletics (aka throwing telephone poles and other heavy objects), bagpipes, folk music, highland dancing, sheepdogs, clan tents, parades, and much more. The St. Louis Scottish Games is a fully volunteer run organization led by Dr. Jim McLaren, a GlobalScot and Scottish immigrant.
MarkSutherland.Scot is a site that belongs to Mark Sutherland, a Scottish immigrant to the US who is active in promoting connections between St. Louis and Scotland. He is the CCO of Elasticity, a marketing and PR company headquartered in St. Louis.
"It is an incredible honor for St. Louis to have the first .Scot online representatives of the Scottish community in the US," Sutherland said. "We have a large Scottish community here, with Scottish cultural events all year, and the business connections between Scotland and St. Louis continue to increase."
And the attention from Scotland on St. Louis goes beyond the new .Scot domain.
On September 12-13, the Scottish Government will be making their first official visit to St. Louis where Donnie Jack, the senior Scottish Government official in the US will attend the World Trade Center St. Louis Annual Meeting, speak at the Boeing Institute of International Business, tour local tech and science companies, and attend his first ever professional baseball game. St. Louis will have the opportunity to meet Mr. Jack during a reception that follows the Boeing Institute speech. You can register to attend online.
The new .Scot domain will become fully operational on September 23 this year, and public registration will then be available for anyone who is Scottish, is of Scottish descent, or wants to be Scottish. Or as Sutherland puts it, "everyone."