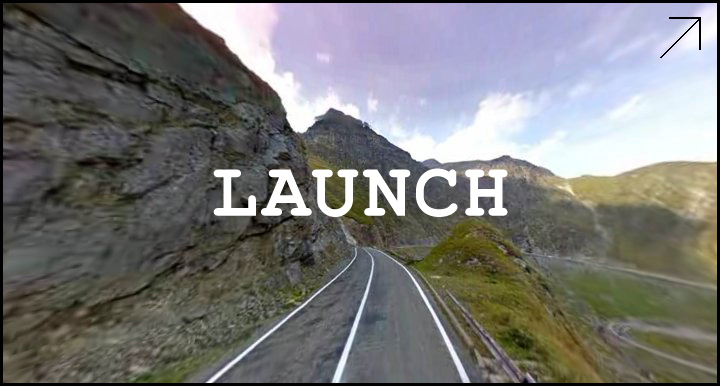 Inspired by his childhood dream of riding a rocket around the world,  Giacomo Miceli takes a breath-taking road trip through five contents at supersonic speeds – using Google Street View as his rocket.
The immersive video follows Miceli's journey at a bone shattering speed – almost 1000 mph.

On his website, Miceli explained the process behind his project which he named 'Chemin Vert' referring to its soundtrack from musician A Ghost Train.
Chemin Vert is the result of a slow process of maturation spanning a few years. Different techniques were employed in the beginning, involving long trips on the road across Europe while shooting time lapse videos on the go. Back then the scope of the project was substantially different, concentrating more on the augmentation (as in augmented-reality) of landscapes. At a certain point the accent was moved on the aesthetic qualities of the landscapes themselves and on the immersive factor. In the final version of Chemin Vert the original footage comes from Google Street View, without which this project wouldn't have been possible. Thanks Google.
To everyone's delight, Google seems as smitten with Street View as Miceli is. With their recent efforts to expand Street View indoors and to remote areas like the Amazon Rainforest, soon enough every nook & cranny of our world will just a wifi away.
Image via: www.jamez.it