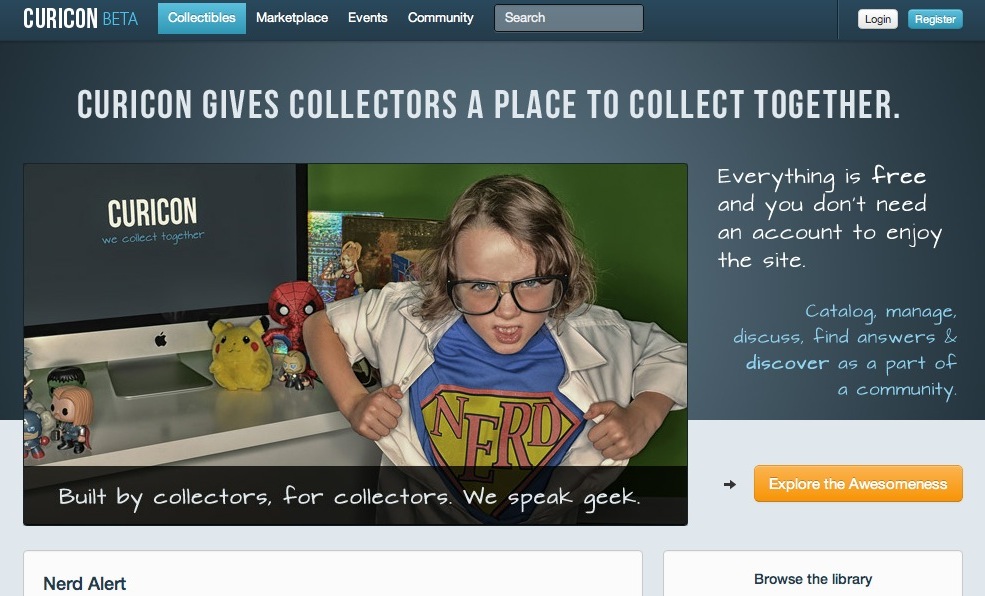 A new social network has emerged from Australia for geeky collectors everywhere. The recently launched service, called Curicon, provides a space for all types of enthusiasts to share their most prized possessions and discuss their passion with a robust online community of collectors.
Curicon was founded last year by Glen O'Sullivan and Matt Byrne, who came up with the idea for the unique service while searching for the final card to round out his Marvel Masterpieces set.
"Because it was out of print, there was no efficient way to get it and my only option was to look through auction sites over and over again," Byrne explained in a company press release. "I just thought how great it would be if there was a site that would be able to tell me who has that particular card so I could approach them with an offer. The idea just grew and grew."
Since its launch in January of this year, Curicon has grown into a database of more than 120,000 geeky collectibles, including action figures, comics, posters, video games, and trading cards, to name just a few. The company estimates that the average user spends more than two hours on the website each day – almost eight times that of the average Facebook user. Now that's a dedicated userbase.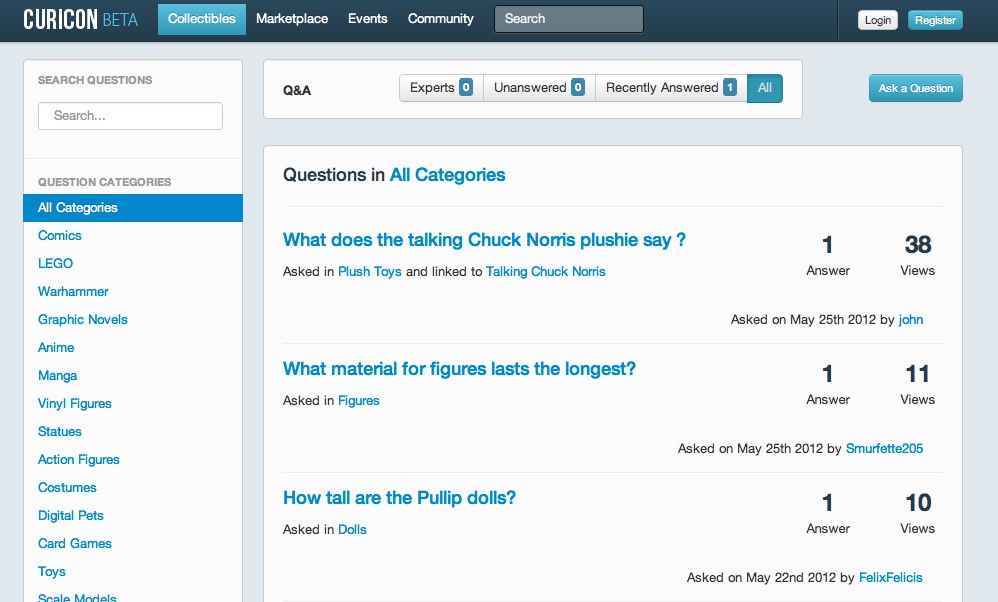 "We're not the first to create a collectors website but we're almost certainly the best. Curicon is designed by collectors for collectors," said Bryne. "We're extremely proud of the finished product because it has been shaped by feedback from collectors in over 35 countries so we know this is the platform collectors everywhere have been waiting for."
Users can connect in a few interesting ways through the service on top of showcasing their personal collections. There are boards specifically for topic discussions and even a Q&A section, which allows collectors who are just getting started to learn the ropes. The service also includes standard social networking features like following and messaging between users.
Curicon is currently running in open beta, so head over and immerse yourself in the world of geeky collectibles. Just make sure you've got plenty of time. If you're anything like the average user, you might find yourself there for a while.