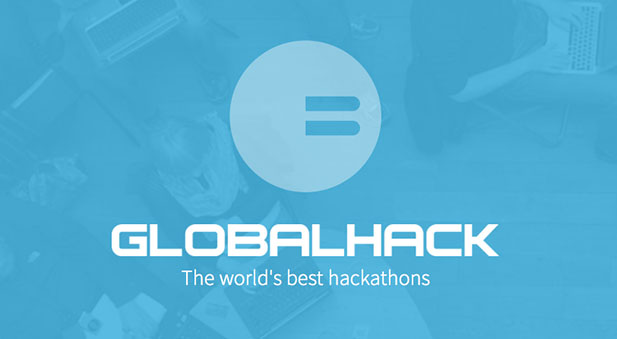 Today, the newly launched GlobalHack (GlobalHack.org) announced plans to host quarterly hackathon competitions – along with an annual global technology conference – in St. Louis where the organization will award more than $1 million in prize money in an effort to further drive St. Louis' emerging technology scene.
"We founded GlobalHack to push more entrepreneurs past the idea stage and into delivering working prototypes," said Gabe Lozano, the co-founder and CEO of LockerDome who spearheaded the formation of the not-for-profit GlobalHack to further drive technology growth in his hometown. "We're additionally focused on attracting bright minds to the region to help meet the staffing demands of the booming tech community here."
GlobalHack's quarterly hackathon competitions will bring together developers, designers, and entrepreneurs for 48-hour computer programming events focused on solving a technology-based problem for a St. Louis-based company. Teams will compete for a $50,000 cash prize, among other prizes, and culminate with an annual technology conference where 50 global finalists will have the opportunity to pitch their product to a panel of judges. The winning team will receive $1 million in non-dilutive capital to open an office in St. Louis and join one of the country's fast-growing tech communities.
"We are bringing together the brightest technology minds in the world to collectively solve real-world business problems," said Lozano. "And by deepening our already growing talent pool by attracting, retaining and training top-tier minds, St. Louis will continue its dramatic rise in technology acumen."
In addition to Lozano, GlobalHack's founding members include Brian Matthews, General Partner at Cultivation Capital; Drew Winship, CEO of Juristat; and Travis Sheridan, Assistant Vice President of Innovation and Entrepreneurship at the St. Louis County Economic Council.
GlobalHack has additionally formed strategic partnerships with the top technology organizations in the Greater St. Louis Region. These partnerships include venture capital firm, Cultivation Capital; global technology conference, Strange Loop; global startup grant program, Arch Grants; red-hot technology startup, LockerDome; and engineering and entrepreneurship programs from globally-renowned academic institution, Washington University (School of Applied Science & Engineering, and Entrepreneurship Platform).