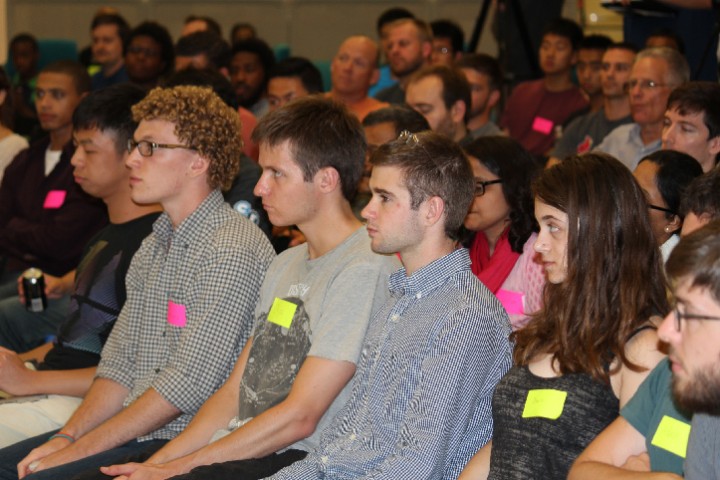 GlobalHack II kicked off tonight at the Cortex Innovation District , continuing the tradition of putting on, "The World's Best Hackathons." (Techli first covered GH HERE, HERE and HERE)
GlobalHack is a 48-hour Hackathon with a project assigned at the event for teams to work on.  The winning team receives a $50,000 cash prize from the main sponsor, who this time around is OG Systems
Two of GlobalHack's three cofounders Gabe Lozano and Drew Winship offered some opening remarks that basically boiled down to, "You're going to bust your ass this weekend and make something cool.  The coolest wins $50,000," which got the near 200 hackers in attendance fired up, but the scene was quickly stolen by one Samuel Cummings.
Samuel Cummings currently works for TopOpps, the company launched by serial entrepreneur Jim Eberlin.  Back in February at Global Hack I, Eberlin ended up hiring 11 of the competitors and one of them was Samuel Cummings.
As he took the mic to address the crowd, he asked where all the college students were, and got a show of hands.  Then he said while gesturing to the GlobalHack logo "School is cool.  But THIS is KICK ASS!" and was answered by applause and cheers.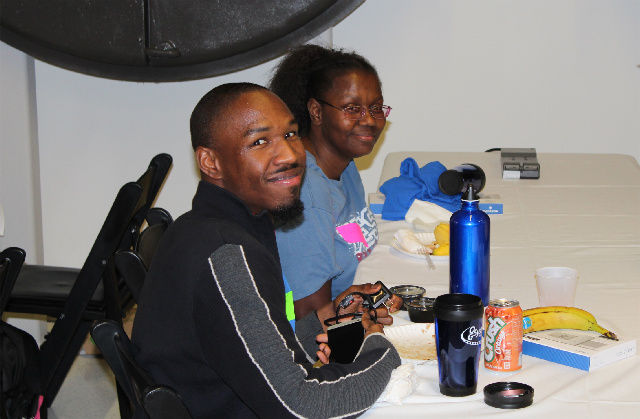 Teams then received the project specifications and broke off into teams to start hacking.  Plenty of food was on hand to keep coders coding: Pi Pizza, Red Bull, Cookies and, shockingly, even salad. (Some coders eat healthy).
Techli will be covering Global Hack all weekend- stay tuned for more, with the $50,000 winner announced Sunday.