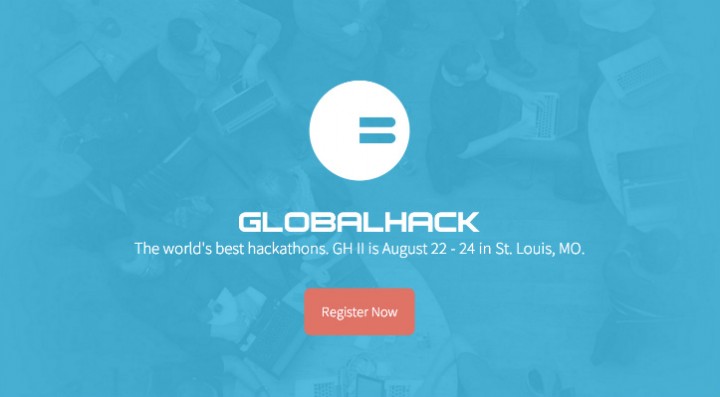 Building on the massive success of GlobalHack I earlier this year, (GH1 highlights HERE) GlobalHack has announced the details for GlobalHack II.
The premise of GlobalHack is simple: teams of coders spend 48 intense hours competing to solve a technology related problem for a company looking to expand its footprint in St. Louis.  The teams compete for a cash prize of $50,000.
At GH1, Jim Eberlin of TopOpps put up the $50,000 prize and said he, "got a massive return on investment" when he ended up hiring 11 of the coders that participated.
This year from August 22-24, GlobalHack II will be held at Cortex and the $50,000 prize will be provided by OGSystems out of Virginia.
As the prize sponsor, the project scope will be defined in collaboration with OGSystems.  Participating teams should have a baseline understanding of natural language processing, machine learning, formal ontologies and taxonomies, JavaScript, MongoDB, and REST web services. OGSystems will present a $50,000 cash prize to the winning team for the prototype that they develop during the weekend-long event.
"Our growth rate and customer appreciation has been based on one thing – the ability to innovate and deliver solutions more quickly than our larger competitors. This competition fits our 'agility first, ship and deliver' mindset to a T, and we are excited to see what the contestants can do to unravel a national security challenge," said Garrett Pagon, President at OGSystems.
TopOPPS will return as an event sponsor, along with McGladrey, Cultivation Capital, St. Louis Regional Chamber, Thompson Colburn, and Vertical Realty Advisors.