GiveForward, Chicago's charitable startup, announced that it has raised $2 million in a Series A round of funding this week led by Founder Collective and First Round Capital. The for-profit startup provides a space online where users can petition to raise money for a variety of personal causes, usually medical or emergency in nature.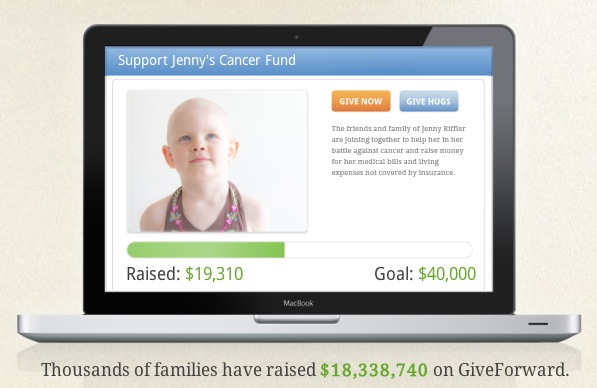 The company was founded in August of 2008, by Desiree Vargas-Wrigley and Ethan Austin. Wrigley's passion for charity began from a young age, leading her to work for the Kaufman Foundation, a not-for-profit organization in Kansas City, Missouri. The founder moved to Chicago in 2006 to begin pursuing a charitable venture of her own, but found many investors wary of her idea for a company that could make a profit exclusively from helping others.
GiveForward previously raised $500,000 in a venture round with New World Ventures last year, following a $15,000 seed round with Excelerate Labs. Wrigely and Austin boostrapped the company for two years before it was accepted into the Chicago startup accelerator — a period of time in which Wrigley continued to work a waitressing job to supplement her income.
The company is currently operating more than 3,000 active fundraisers on the website, and to-date has raised more than $18.3 million for people in need — $9 million of which were given by users this year alone. GiveForward is hoping to raise the total to between $25 and $30 million by the end of 2012.
The new round of funding will further the startup's long-term goal of becoming the first online resource for people in need, said Wrigley. "We hope to distinguish our site from other crowdfunding tools by helping friends and family provide both emotional and financial support," she said. The founders believe the company will continue to be a valuable resource for people in need as both the economy and healthcare reform efforts continue to stabilize.
During a recent talk at the June Entrepreneurs Unpluggd event in Chicago, Wrigley told the audience to "continue with your passion, even if no on else sees it." GiveForward's progress from struggling to secure funding to now raising $2 million in investments is certainly proof enough that Wrigley's advice is well worth taking.