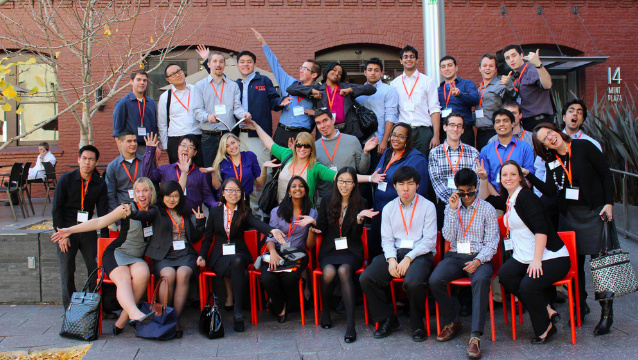 Growing up as a "farmer's daughter"-who almost perfectly exemplifies Rodney Atkins' lyrics- entrepreneur was not a word I used. But that's what he was, and that's what I was when I sold vegetables and started a lawn mowing business.
While I no longer live on a farm, I still live in a community that's surrounded by cornfields. Champaign-Urbana is not just any community; it's one with passion, innovation and an immense entrepreneurial spirit.
We are still a hub of entrepreneurship with an exceptional startup culture, even though we don't live on a coast or in a major city. We have a long history of innovation and game changing inventions- just check out our Illinois Innovations Pinterest page.
We may live in the middle of nowhere but I think that gives us a matchless advantage and a unique perspective on grand challenges. We are able to view problems differently and execute solutions in a whole new way.
I went to school at the University of Illinois with the end goal of helping people. While I lost interest in a career path that allowed me to sit in a comfy chair all day and ask people, "How does that make you feel?", I think the way in which I help people now is even more rewarding.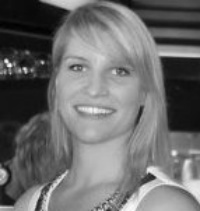 Working for the Technology Entrepreneur Center on campus not only allows me to help students reach their entrepreneurial dreams, it also lets me see and be a part of all the remarkable things that are being created here.
Our College of Engineering has a saying that we are quietly changing the world, but since I'm not an engineer I'm assuming that exempts me from being quiet about it.
Ever wonder where the internet came from? Yep. That was Illinois. Cough Cough Netscape.
Have you heard of Yelp, Inc.? Point. Illinois! Shout out to Jeremy Stoppelman and Russel Simmons.
Do you kill time at work watching YouTube videos? Well if you haven't been following the trend- allow me to reemphasize that it too, was co-founded by Illinois alumni. Well, 2 out of 3 anyway- Jawed Karim and Steve Chen.
Enough about all of the things you should know about Illinois, let's talk about the things that are "quietly" making a difference.
The University of Illinois and Champaign-Urbana community have always acted as an incubator for innovation, entrepreneurship and economic development. The Research Park at Illinois largely reflects and enhances this core mission. Students, faculty and community members alike have invented products, created new processes and started successful companies that have impacted millions of lives.
The resources to create a sustainable and successful business in this town are endless.
I'd tell you all about it now, but then you wouldn't have incentive to read my future stories.
Stay tuned. This Entrepreneur Ship is just setting sail.