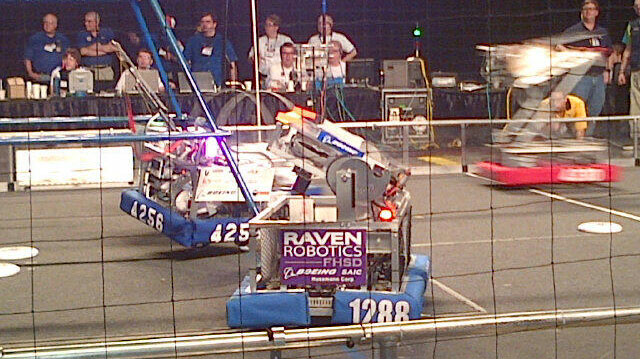 Where does inspiration begin? Where does it flourish? And what impact can it have on the future?
If you were at Chafitz Arena in St. Louis, Missouri, this past weekend, the answers were everywhere you turned thanks to the hard work of the FIRST volunteers.
FIRST is a nationwide program that has been inspiring young people towards science and technology since 1989. Using robotics as the foundation, kids from 6-18 work as teams throughout the year to design and build robots that will compete in regional and national championship competitions. These teams also work hard to educate others about science and technology, and to build good, working relationships with other teams.
The combination of hands-on experience, coalition building efforts and fundraising and educational outreach provides the students with a well-rounded perspective that mirrors the efforts needed when launching a startup or entering the business world.
"If you have the right tools, you'll be able to make this world a better place for yourself and for the country," Dean Kamen, FIRST Founder, said.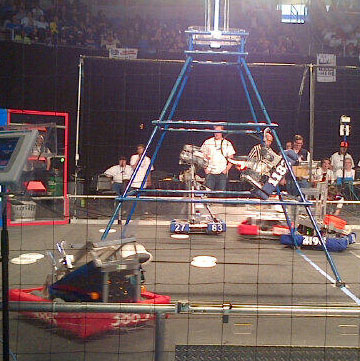 The competition varies each year. For 2013, students had to design and build a robot that could shoot, climb and maneuver around a playing field. The teams received kits with motors, batteries, a control system, a PC, and variety of other components – and no instructions. Using creativity, ingenuity and skill, each team has 6 weeks to create their robot, and then compete.
The St. Louis competition saw 43 high-school age teams from around the region competing on the field. Outstanding teams were also recognized with additional awards by a team of volunteer judges from NASA, Boeing, Elasticity, KMOX Radio and other companies and organizations.
"St. Louis has consistently demonstrated that they truly understand the mission of FIRST and the city shares out viewpoint on the importance of helping young people reap the rewards and excitement of education and careers in science and technology," Kamen said.
You can find out more about FIRST and how they can inspire kids in your area at www.usfirst.org. In St. Louis, visit www.stlouisfirst.org. And you can attend the US National Championships and see the top teams from around the country compete, this April at St. Louis' Edward Jones Dome.