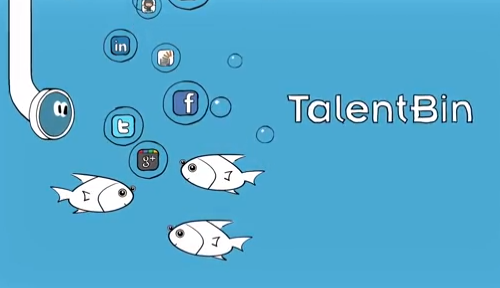 LinkedIn earns most of its revenue through its online recruiting services – but using just LinkedIn might not be cutting it. There are key skills left untracked by the social media giant, according to San Francisco-based TalentBin. Tracking these skills is helping employers retain local talent.
TalentBin matches technical talent to employers seeking services through its database drawing information from social media outlets like Facebook, Twitter, Quora, Meetup, Github and Stack Overflow. While Careerbuilder and Monster function mostly for people actively seeking work, TalentBin taps into technical talent available overall.
"It helps recruiters discover and recruit technical talent, based on the activity those agents do across the internet," said Pete Kazanjy, TalentBin co-founder. "Tech folks leave really great bread crumbs."
The company has secured more than 200 clients, ranging from large corporations like Microsoft, Amazon, Facebook and Groupon to smaller, local startups. It has aggregated more than 200 million profiles of potential talent.
Kazanjy explained that it's working best by keeping talent in town. Companies that aren't based in New York or San Francisco, such as Sears based in Hoffman Estates, Ill. or Motorola Mobility based in Libertyville, Ill., have a harder time attracting talent, he said.
Meanwhile, colleges like Chicago Booth, Northwestern and University of Illinois at Chicago and UIC Champaign are just around the corner, and losing rising talent to the coasts. Such was the story for Chicago-grown companies PayPal and Yelp,  which grew in Chicago schools and moved out West.
"You have a brain drain going on that creates a challenge for the local incipient," he said. "It helps those companies to go and find that talent that otherwise they won't be able to find on LinkedIn," because most people aren't very actively engaged with their LinkedIn profiles.
Kazanjy said the site works for corporations and startups alike by scanning the web for entrepreneurial aspirations. "It''s good for the big guys as well who are more established, and also good for the guys not as well established," he said, because the product creates greater market liquidity for talent.
For example, "Motorola is a huge employer of technical talent," he said. It has "tons of engineering staff who would probably be really excited to work at a startup if they could find one, or if one could find them."
So the next time you post about your entrepreneurial ambitions on Facebook or attend a Meetup, you might just be landing yourself an offer with your city's hottest startup.