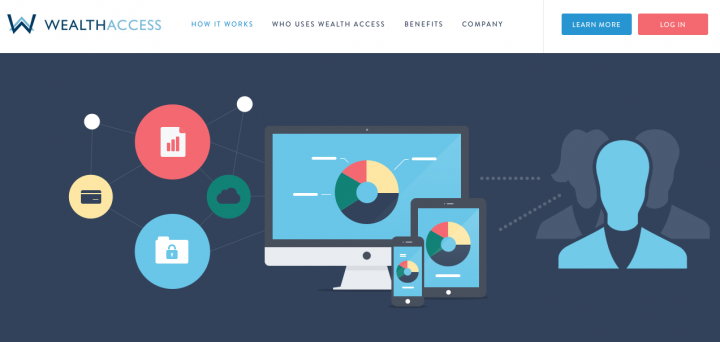 In the best of all worlds, the talk at that quarterly lunch with your financial advisor would revolve around goals and life changes – is your marriage still intact, how's your health, is your condo up for sale, when are you planning to retire,  are your kids joining the family business, that kind of stuff.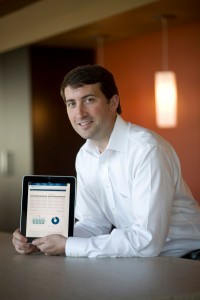 But, as David Benskin, the founder and CEO of Wealth Access, discovered in his 13 years managing wealth for "families of means" at Merrill Lynch, the real world isn't that pretty.
"Maybe a client has equity in a hedge fund, or ran up a lot of credit card debt this month, or paid a lot of it off,'' Benskin said. "The data is so fragmented that I'd spend half my time gathering it from different places, and building it into spreadsheets.  And then I'd spend almost the entire lunch trying to help them understand 30-page reports instead of talking about all the important life issues."
Benskin knew there had to be a better way.  So in 2011, he left Merrill to start Wealth Access, a web platform that gathers and organizes the relevant numbers for high- and ultra-high-net-worth individuals.  By arrangement, more than 20,000 financial institutions automatically notify Wealth Access if a client sells a condo, say – or takes out a mortgage to buy one. Wealth Access instantly updates the client's numbers. Advisors and their clients – and, if the client okays it, lawyers, accountants and family members — have round-the-clock access to check, change or update those numbers. Lately, they can even do so on their tablets or smartphones.
The upshot: when they have that quarterly meeting, both sides come armed with au courant data and can thus focus on the "advisor" part of the job description.
Although the financial advisors pay for Benskin's services – fees start at $6,000 a year for up to 300 clients – Benskin insists it is their clients who really benefit.  "So many clients put those 30-page reports through the shredder because they don't really understand them,'' Benskin said. "Well, at the end of the day, it is their money, and we give them a better shot at having intelligent discussions about it." Wealth Access has been consistently fine-tuning the "onboarding" process so that these days, a client can sign up and be fully functional on the site in as little as 15 minutes.
Round-the-clock access to electronic data is becoming ever more important, as a growing number of young people join the 1 percent. Benskin notes that $12 trillion will probably soon pass from the Greatest Generation to the Baby Boomers, and another $30 trillion will go from the Boomers to their children.  And that doesn't even look at the money that Gen X and Gen Y folks can earn on their own.
He cites studies showing that more than 85 percent of Gen X and Gen Y billionaires say that technology is a key factor in their choosing a financial advisor – and that well under 10 percent of inheritors stick with the person who advised their parents. "They don't want the guy who generates those 30-page reports,'' Benskin says.
But where technology may be necessary to woo young rich folks, it is certainly not sufficient. Benskin insists there are huge differences between Wealth Access and the myriad robo-advisors that let clients aggregate their financial assets and figure out how to best deploy them. For one thing, it is plain-spoken — it spurns typical financial jargon like asset allocation, for example, in favor of  plain-English terms like portfolio diversification.  For another, its revenues come solely from financial advisors, not from commissions, sponsorships or sale or rental of data.
"I remember after I left Merrill, I tried out one of those robo-advisors,'' Benskin recalls, his voice indignant. "It told me to roll over my IRA, and linked me to a platform run by Schwab, without knowing whether that held the best investments for me. I realized then that I wasn't the client, I was the product!"
Benskin, a Tennessean by birth, studied economics at the University of Tennessee and has always worked within the state.  So, it's no surprise that Wealth Access is headquartered in Nashville.  But since the company was accepted into Jim McKelvey's SixThirty program in April, it now also has a satellite office in St. Louis.
Many in the community have already served as mentors, investors and networkers that specialize in St. Louis area growth, introducing Benskin and his colleagues to any number of potential employees, contractors – and, of course, clients.
"We're surrounded by smart people here," Benskin says. "May was our highest-growth month ever."  Benskin can't say for certain that the St. Louis connection was the reason behind that growth spurt – but, as he put it, "it was certainly a factor."