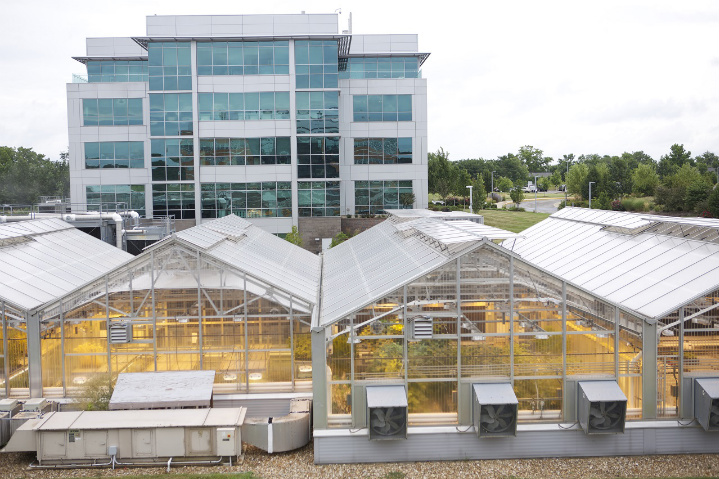 On the five year anniversary of the opening of the BioResearch and Development Growth (BRDG) Park, KWS SAAT AG, one of the world's leading seed companies with sales in more than 70 countries, has announced that, after an exhaustive site selection search in dozens of cities, including Research Triangle Park, Boston and the San Francisco Bay area, it has selected St. Louis as the location for its North American research facility, the KWS Gateway Research Center.  KWS and BRDG Park officials said today that KWS is working through the design process to customize a significant portion of the BRDG Park's Building One, developed by Wexford Science + Technology, on the campus of the Donald Danforth Plant Science Center.
"With the establishment of the KWS Gateway Research Center we are now present in two of the world's prime locations for plant research: USA and Germany. Located in the BRDG Park, in the middle of a cluster of universities, institutes and startups, the planned new facility is scheduled to strengthen the position of KWS in global plant research, offering proximity to one of the key markets and major centers of excellence in plant research. This will be supported by existing facilities in the BRDG Park as well as by an excellent infrastructure and a top-quality science platform," explains Léon Broers, KWS Member of the Executive Board responsible for research and breeding.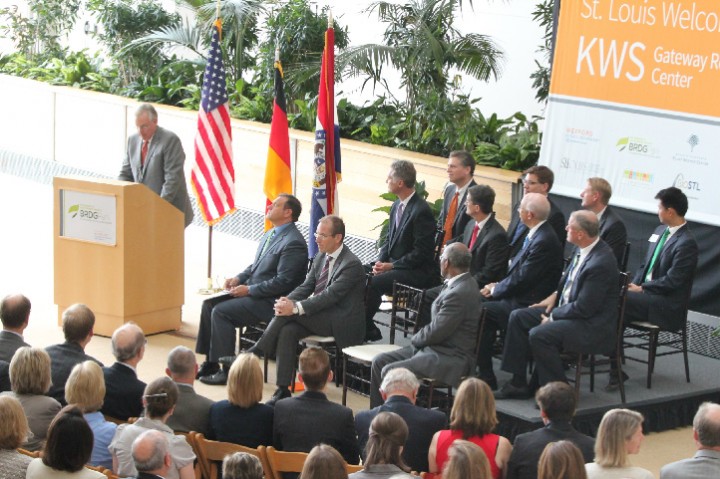 Sam Fiorello, president of BRDG Park and chief operating officer of the Danforth Center, unveiled the details of the agreement at a news conference held at BRDG Park today.  KWS will build a team of at least 75 research and administrative personnel over the next five years, through a combination of relocation from its headquarters in Germany and hiring of new employees.   Long-term additional growth opportunities for further expansion are planned.  In addition to the lab and office space that KWS will lease at BRDG Park, their plans call for a significant investment in a dedicated greenhouse complex adjacent to Building One. In the interim, the global seed company will take advantage of the ability to lease research grade plant growth space at the Danforth Plant Science Center.
"The region's reputation for having a critical mass of plant scientists, a trained workforce to provide skilled 'hands at the bench', and convenient access to vital core facilities at the Danforth Plant Science Center made St. Louis an attractive place for KWS to establish its North American facility," said Fiorello.  "However, the thing that helped us rise to the top in this very competitive selection process, in my opinion, was our ability to show that St. Louis' many outstanding civic, corporate and academic institutions know how to work together to create a region in which the collection of these assets is greater than the sum of its parts.  The KWS folks told us that this ability to come together to highlight our community as a great place to live, work and play, really did set us apart."
A variety of state and local incentives were offered to assist KWS in establishing its North American facility, including Missouri Works and Missouri Works Training for creating new jobs and for eligible training costs, tenant improvement funds that can be applied to the build out of their space at BRDG Park, and tax abatement.
"I'm thrilled to welcome KWS to St. Louis.  They are doing groundbreaking work and we are excited their North American Research Center will be located here," said St. Louis County Executive Charlie A. Dooley.  "There are more plant scientists here on this corner than in anywhere else in the world.  I want to see that continue to grow.  The research that is happening here will help shape our future and feed the world."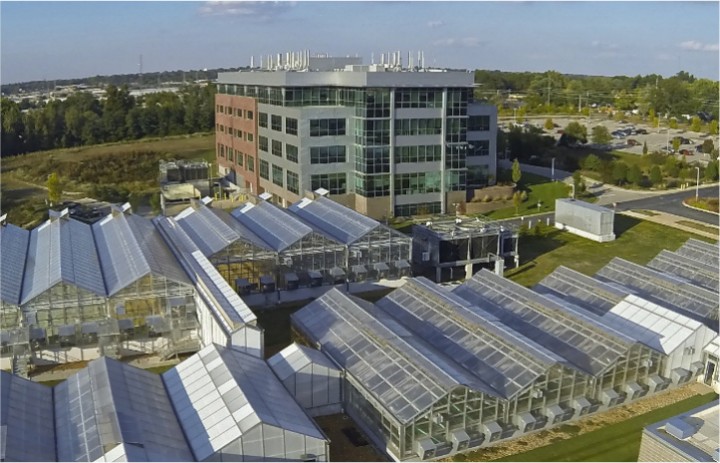 Today's event included representatives from several organizations involved in recruiting KWS to the region including, Mark Gorski, Wexford Science + Technology, a BioMed Realty Company; Jim Carrington, Donald Danforth Plant Science Center; Denny Coleman, St Louis Economic Development Partnership; Joe Reagan, St. Louis Regional Chamber; Donn Rubin, BioSTL; Chris Chung, Missouri Partnership.
"St. Louis is a top-tier region in one of the world's most promising industries – biotechnology – and especially in plant science and medical research," said St. Louis Regional Chamber president & CEO Joe Reagan.  "The Regional Chamber worked collaboratively with our economic development partners over the past several months on this major recruitment project. Between the skilled workforce and the connections with the robust biotech sector, KWS will be a welcome addition to our region's business community."