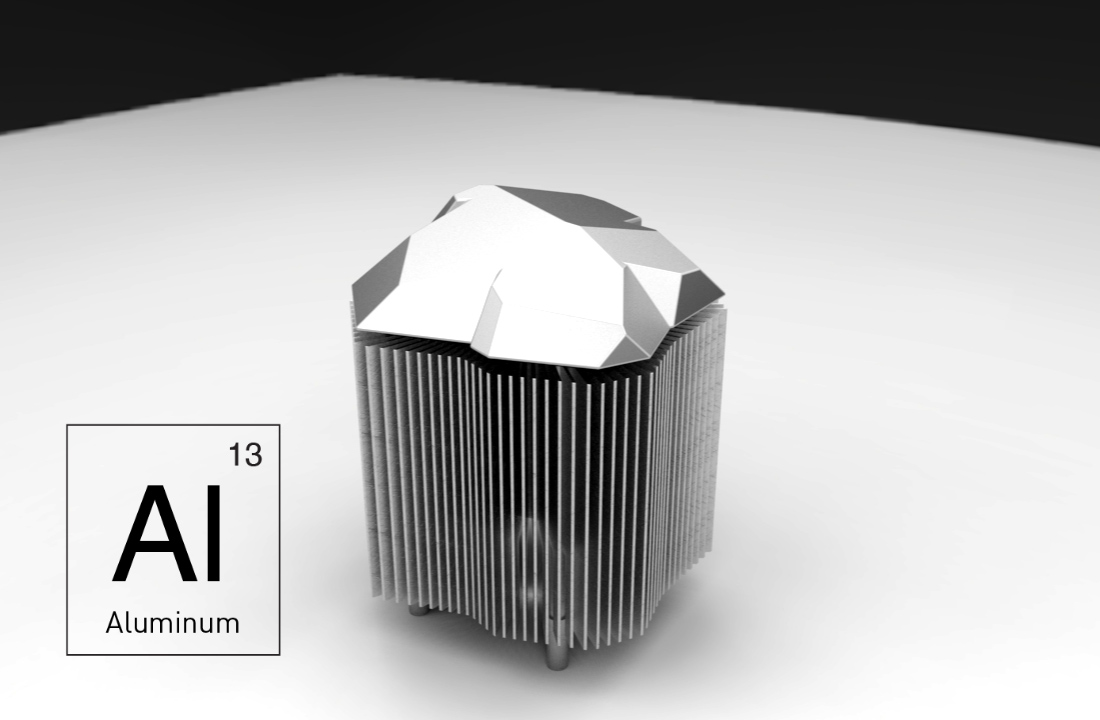 We wrote previously about the Cryoscope, a haptic prototype by RIT student Robb Godshaw that adjusts its temperature to match distant or future temperatures, letting you "feel" what another climate would be like. Now, Godshaw has launched a funding campaign to bring the device to market – hopefully by August of this year.
The Cryoscope Godshaw wants to see go to sale has been modified to feature a stylized crystal-like surface available in different materials, deemphasizing the harshly cubic design of the prototype.
"It has been redesigned for cost and aesthetic reasons, leading me to a crystalline form," Godshaw wrote in an email message.
Godshaw worked with a Los Angeles foundry to prototype the new design in aluminum and bronze. A boutique edition will also be available in pure silver – and will be given to backers who contribute more than $4,500.
The Cryoscope fetches weather data from the internet, and controls the temperature of the touch surface with a Peltier element and a heat sink. Production circuitry, incorporating wi-fi and a "Cryonet" of worldwide weather, still needs to be developed.
The temperature range is safe to touch, but because skin is more sensitive to metallic surfaces, it can express some of the most extreme environments found on Earth. The project's Kickstarter video shows the device quickly freezing water dribbled on its surface.
"I was thinking about ways information about weather is conveyed," Godshaw wrote. "I found myself disappointed in systems that rely on numbers which have little to do with how humans perceive hot and cold. I sought to develop a device that conveyed the forecast in a manner which left nothing to the imagination."
Driving Godshaw's work in haptics is an interest in novel – and intuitive – ways in which information can be delivered by automated systems.
"A truly passive interaction should not require the mental translation process between color and temperature," he wrote. "The process of designing the Cryoscope has ignited a continued interest in the use of temperature as a feedback mechanism, and non traditional feedback of other kinds."
With 17 days remaining, the project has raised nearly $7,000, of an $80,000 goal.