Spot.us, a crowd-funded reporting organization, has announced it is being acquired by American Public Media's Public Insight Network (PIN).
Founder David Cohn will stay on in a limited capacity while day to day operations are overseen by APM's SVP of Digital Innovation Joaquin Alvarado.
"Spot.Us and PIN both believe in the power of the independent voice in journalism — from both journalists and sources, making the acquisition an ideal move," said Joaquin Alvarado, senior vice president of digital innovation at APM. "PIN believes in the important work of Spot.Us and we will explore opportunities to continue to drive the effectiveness and relevancy of the site even further in the future."
Spot.us  provides a platform for  freelance journalists and reporting organizations to pitch topics to the public in hopes users will find it idea worthy and contribute funding to the project. When a journalist meets their funding  goal, they finish and publish their project on the Spot.us site or one of Spot.us' distribution partners.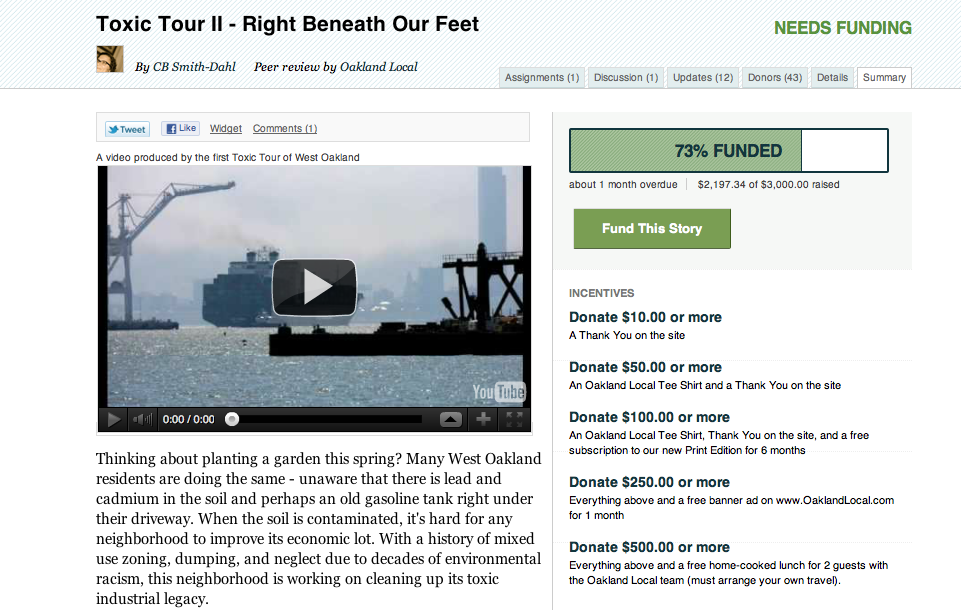 Users can also request coverage on a certain topic, "Why are there so many gangs in this city?" and then professional journalists can 'bid' for the story, basically saying, "I can write this story in 3 weeks at a cost of $1800." The user of then chooses the journalist and the amount they way whether it be $5 or $20.
Spot.us was founded in 2008 with a $340,000 grant Cohn won from The Knight Foundation's Knight News Challenge, an international contest to find innovative, digital ideas for delivering news and information.
Spot.Us – Community Funded Reporting Intro from Digidave on Vimeo.