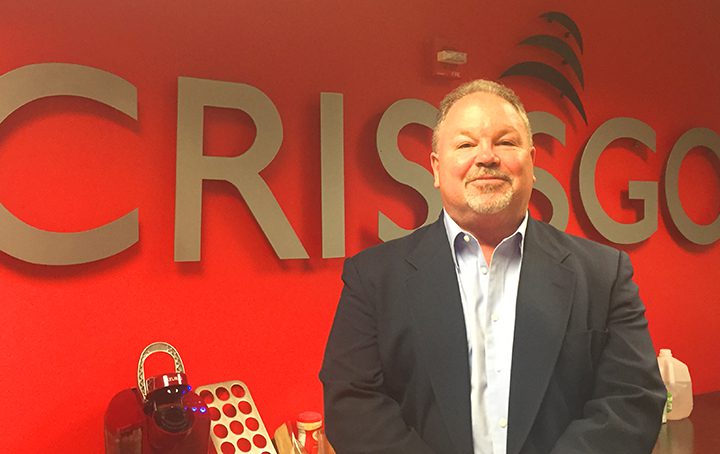 CEO and founder of CrisisGo, James Spicuzza.
One of the major differences technology has made in the last ten or so years, is the ability to simplify the process of responding to emergencies. It is much easier today to contact emergency help than it was before cellphones. CrisisGo utilizes today's technology, not just to aid in security contact, but also to help navigate these emergency situations in the time it takes for help to arrive at the scene.
"In 2013, we had a school district request to upload their emergency response from binders and flip-sheets to mobile devices," explained CEO, James Spicuzza. "At that time we also had a software company, helping to assist teachers build webpages. We went to them to help develop the product."
CrisisGo has downloadable, and easily accessible data about the steps to take in any given number of possible crises. It also contains emergency sirens and contact, as well as the ability for two-way messaging to better communicate, and emergency contact information readily available for all users. Spicuzza worked closely with emergency services in order to utilize this tool to its full extent.
Until recently CrisisGo has been marketing itself exclusively to schools and teachers, but has since begun to reach out to businesses and cities to use the service. CrisisGo began selling in 2014, and currently has 150 school districts and over 7oo schools paying for their service, as well CrisisGo has 52 sales representatives, operating in over 40 states.
This summer CrisisGo was chosen to be one of the Arch Grants recipients and has made the move from Maryland to St. Louis. "What an amazing opportunity. We love being in St. Louis. Being centrally located in the U.S. is so important, given we want to be operating in all 50 states. Arch Grants has also helped us by getting us in contact with school districts and parties interested in buying the product."
"At the time of a crisis, you're responsible for the care of people. Your organization and planning can make a difference in successfully managing the problem. And CrisisGo can help with that," said Spicuzza. "It's unreasonable to believe in the next five or ten years we'll still be managing information like this on paper, so why not let mobile move that change to now? Why wait?"
Watch a mini interview with James Spicuzza here.