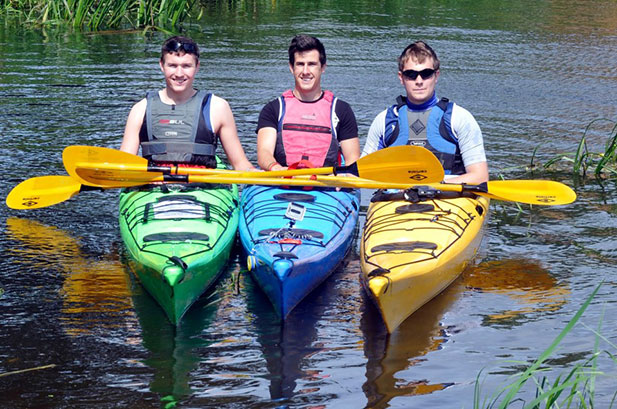 "And so it begins, 9AM right now, boats are packed and the weather is looking fine."
With these words on June 7, three UK kayakers launched into Lake Itasca, the source of the Mississippi, on a three-month expedition to the Gulf of Mexico. And it's not just an adventure, the journey is raising funds for an incredible charity in the UK called Help for Heroes.
Sam Norman, Matt Fraser and Harry Hogg are the intrepid explorers taking this 2,400-mile paddle. All three have recently graduated from a university in the UK and are using this summer to support the Help for Heroes charity, the same charity Drummer Lee Rigby was supporting when he was brutally murdered by terrorists in London recently.
Help for Heroes gives practical support to wounded soldiers because they "believe that any Serviceman or woman who suffers life changing injuries in the line of duty deserves the very best support for life."
"Help for Heroes was set up [in] October 2007 out of a desire to provide support to those members of the armed forces that are injured in current conflicts," the team wrote on their website. "It was born out [of] an immense respect for those men and women who put their lives in danger on a regular basis on our behalf. There was a basic belief, as there is now, that those who put themselves in that danger and are unfortunate enough to be injured deserve the very best level of support. "
The expedition hopes to raise more than £30,000 for the charity. They have already raised more than £20,000. You can support their efforts by donating via Just Giving.
The journey is completely self-sufficient, powered by cans of Hormel chili and will be passing through St. Louis at the end of July. The team plans on paddling 40 miles per day, every day, and will end up paddling a distance that equates to three times the length of Great Britain.
You can follow the expedition on their website, which includes a real time GPS tracker of their location, on Facebook, and on Twitter. They're also using video to share their trip.  Here's their latest: