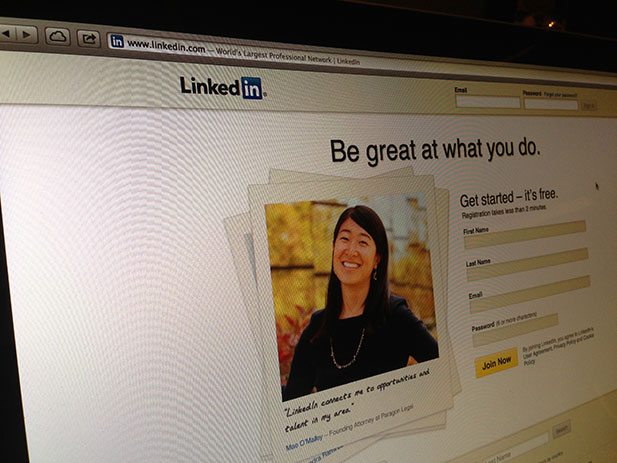 LinkedIn is an important resource for most employers. Boasting more than 225 million members, many professionals list their previous experience, skills, and education directly on their profile, making it simple to locate the exact type of candidate you need.
Looking to fill an open position? Here are several ways to use LinkedIn for finding quality job candidates:
Build Your Talent Community Using LinkedIn Groups
LinkedIn Groups are a great place to build a talent community for recruiting quality candidates. This forum-driven setting allows you to open your group up to potential hires and current employees. In this space you can post job listings, information articles, poll your members, and encourage important conversation. All of this will benefit in establishing a hub for recruiting talent candidates.
— Nathan Parcells, InternMatch
Look For Great Passive Candidate Profiles
Employers are always looking for great passive candidates because these people have already proved they can perform the functions of the job. LinkedIn can often be a good source for connecting with these passive candidates. Smart recruiters can find the right profiles and lure these passive candidates with great opportunities–after all, smart candidates are using their profiles to link relevant information like a video resume, a blog sharing thought leadership, or a work portfolio.
— Josh Tolan, Spark Hire
Do Your Research
Employers can optimize LinkedIn recruiting in a few ways. First, search for candidates by using job description keywords. Next, check out their recommendations and endorsements in order to evaluate what others are saying. Lastly, look for any mutual connections. Referrals will often produce the best hires, so sharing a connection can assist you in the recruitment process.
— Alan Carniol, Interview Success Formula
Have As Large A Network As Possible
I have two accounts totaling some 38,000 first-degree contacts. LinkedIn is my primary source for candidates. Their profession is important, but so is location. I once found an economist in Columbus, Ohio. One of my contacts owned a beauty parlor. She had a client whose husband was an economist. Strange things do happen!
— Bruce Hurwitz, Hurwitz Strategic Staffing
Reach Out To Current "Top" Hires & Trusted Alumni To Refer Quality Candidates
Top talent tends to know top talent, so it is a great first step when looking for solid candidate referrals and references. Related — in the tough developer space — new tech recruiting software is helping recruiters by aggregating candidate information found on sites such as LinkedIn and then analyzing and qualifying those candidates for hiring managers.
— Jon Chadiha, Senior Recruiter, Gild
Tell A Compelling Story About Your Organization Through The Profiles Of Your People
LinkedIn profiles can tell a powerful, authentic story. The corporate profile communicates the values, differentiators and cultural experience the employer offers its people. Thousands of individual profiles collectively communicate what type of career mobility, expertise, and meaningful connections the employer delivers to its people firsthand. This is the story job seekers hope to learn and join.
— Russell Schramm, VP Talent Acquisition for the Americas, Philips
Join LinkedIn Groups
Join relevant groups on LinkedIn and become a valued member. Don't just join a group so you can spam their message boards with your open positions. Post interesting and relevant content and position yourself as an industry expert. Great candidates will see that you're a valuable person to know and it will be easy to introduce yourself.
— Bethany Perkins, Head Recruiter, Software Advice
What do you think? What are some other ways to use LinkedIn for recruitment?
About the Author:
Heather R. Huhman is the founder and president of Come Recommended, a content marketing and digital PR consultancy for job search and human resources technologies. You can connect with Heather and Come Recommended on Twitter and Facebook