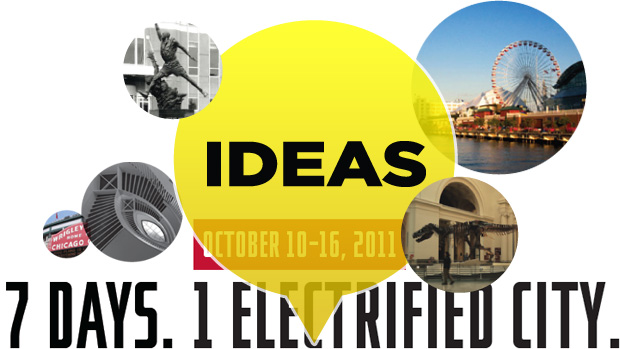 I was pumped about my press credentials to attend. Not so much because I saved $15 on a ticket (pretty much the only financial reward for being a tech blogger), but because the strength of this panel and audacity of CIW in general had me ready to get my mind blown.
Eh. It was OK. More of a platform for previously recorded stump speeches than a vehicle for spontaneous enlightenment. The burden of great expectations…
Walking in, you could tell the event was well-sponsored by TIME and that this wasn't Ogilvy's first rodeo producing a first-class affair. Check-in was smooth; courteous greeters actually asked me if I wanted to interview any of the panelists after the talk, which I probably shouldn't have turned down. Enthusiastic volunteers did an admirable job ushering the crowd into appropriate seats.  The roughly 400 attendees looked the part of employees at a tech company that just closed a Series C investment, with a mix of hopeful new grads, aging geeks and gray-haired middle managers. A slick video themed on the invigorating nature of sharing ideas focused everybody's attention for TIME Managing Editor Rick Stengel to take the stage. Stengel graciously wasted little time introducing the two heaviest hitters on the docket: Suze Orman and Brad Keywell.
The two made for an interesting contrast. Keywell sheepishly shuffled in behind Orman, immediately taking on the role of interviewer without fanfare. He even blushed at times, and without previous knowledge that he's amongst the most successful entrepreneurs of our time — not to mention, the driving force behind this very event – you would think he was just some schlub brought in to help Orman shine. The guy is in the midst of controversy surrounding Groupon's SEC filings, just pumped many millions into his venture fund, and yet somehow had the time to research Orman's latest appearances and come up with relevant questions. He humbly eschewed the spotlight while mixing in just enough humor and charisma to let you know he didn't get where he is by accident.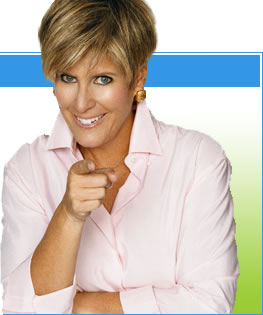 Orman, on the other hand, was a glowing show-woman, oozing confidence as she rallied through her talking points. The problem was that her stump speech about personal financial accountability runs in direct contrast to the themes of innovation and entrepreneurship she was supposedly here to discuss. Managing your credit wisely and saving instead of spending are both well and good, but they don't lend themselves well to taking the risks associated with sparking big ideas and bringing them to fruition. Her message is geared towards life-time employees slogging away money for retirement, not a generation of hopeful visionaries intent on building the next big thing. The most intriguing part of her segment was when she indicated she's working on a revolutionary program to change the way FICO scores are calculated to better reward those who pay in cash instead of those who simply shuffle around debt, making on-time minimum payments. This should have been the focus of her conversation. Instead, she vaguely alluded to it and carried on with her rags-to-riches story of financial self-empowerment.
After the entertaining but not enlightening Q&A, Stengel took back the stage to introduce the four panelists:
Rhee and Bell's irreverence stole the show despite Stengel's moderation style, which tended more towards making winding statements and hoping for provocative reactions than actually asking pointed questions. I'll just paraphrase what everyone had to say.
Khan: The US is the greatest country in the world, enabling a woman like her to rise to prominence, but we've got to cure our 'Islamaphobia' and better harness our global marketing power. Our greatest export is our culture, so we should stop worshipping the 'Regional Managers' representing competing religions and instead recognize that there is no wrong way to pray, as we all share the same G-d. She's working with Imams in Muslim communities worldwide to speak up about the moral hazards of glorifying suicide bombers and forcing teenage daughters to marry their cousins.
White: Choosing not to induce the star-power of Matt Damon's involvement with Water.org, he focused on the concept of not treating those in need of aid as recipients of one-way charity, but instead to make them participants in progress through micro-finance programs. He noted that 2.5B people worldwide don't have toilets and 1B have no fresh water, and referred to global water shortages as a finance issue rather than a matter of scarcity. Powerful stuff, if only he were animated enough to deliver the message with gusto.
Bell: His statement that "The measure of religion should be how well you love your neighbor" best encapsulates why the guy is the picture of modern religious progressivism. He seemed far more like a web geek on a sugar high than the founder of a church. Themes he touched on were that fear is the root of most evil, life is better lived as an ongoing learning experience, and that social media has invigorated citizens worldwide to connect instantly in order to bring about change. We're all connected, both spiritually and technologically. This is what I came to hear.
Rhee: Her blunt stance on our death-spiraling public education system is a kick in the mouth to America's every child is special culture. She pointed out the dichotomy between countries like Korea challenging kids to compete through publicly ranking individual progress vs peers and US children all being handed a trophy just for showing up. Practicing what she preaches, apparently she tells her own children they suck at soccer. We need tough love instead of praising mediocrity. NO MORE CODDLING is a rallying cry I can get behind.
It was an admirably coordinated event lacking in TED-style bravado. More of a sit-and-explain reinforcement for existing ideas than a stand-and-deliver launch pad for new ones. Well worth the cost of admission. Somebody should have told the symbolically empty student section.