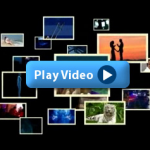 Written by Steven Brooks, CEO of Guugos.com
89 million people in the United States are going to watch over 1.2 Billion videos TODAY.  Around the world, businesses large and small have realized that web video is becoming the most powerful and cost effective platform for communicating with customers and prospects.
Back in the mid 1980's, sales and marketing leadership had limited and traditional options for lead generation and customer contact.  Direct mail and postcards were the norm.  The telephone was still king, and display advertising was the method of choice for promoting your brand and growing sales.
Several years later, electronic mail or email became commercially viable and the immediacy of online communications created a whole new culture.  Fast forward to the present day and video is now changing the manner in which companies market and sell.  In 2009, over two-thirds of marketers identified online video as a primary focus in their digital marketing campaigns.  Today, web video marketing is a staple.  It has become the primary element of Internet marketing that helps customers and prospects to understand and connect with companies' branding and products.
Video marketing is the most powerful and efficient marketing and communications tools that we can use online.  A recent study suggested that we are bombarded with over 2000 messages every day, yet we only remember about 65.  Another independent survey confirms that low rate of retention, but takes a closer look at message retention for the various types communication:
Reading 10% retention
Hearing 20% retention
Seeing 30% retention
Hearing and seeing 50% retention
Video is the most powerful attention getting medium with the highest rate of retention.  Here are some stats that prove online video is important  for business.
–    A 60 second video is worth 1.8 million words – Forrester, January 09
–    Video viewers convert at a 400% increase – Internet Retailer, December 2009
–    Video increases the chance of a front-page Google result by 53 times – Forrester,  January 2010
–     Visitors who view video stay two minutes longer – Comscore, August 2010
–    Video in email marketing can increase click-through rates by over 96% – Implix, 2010
–    Video views doubled to 33.2 billion from Jan 09′ to Dec 09′ – Comscore – February, 2010
–    There is 5 times more recall after watching video – Yahoo, March 2010
People buy from people they know, like, and trust.  Web video is the perfect platform to build relationships with customers and prospects.  As your social media marketing strategy evolves, consider the value that video can bring to your brand and your business.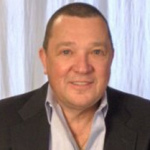 Steven Brooks is the founder of Guugos.com. Guugos.com was born out of Steven's 20+ years in technology sales and marketing. He has successfully built and managed sales teams in 23 countries. He has brought a wealth of knowledge and experience from working at large companies such as IBM and Computer Associates. Steven has also worked with several start-up companies introducing new technologies to the marketplace.