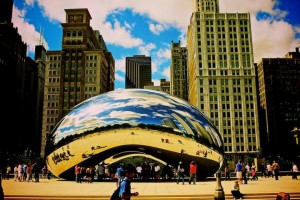 For the first time, at least since I was in diapers, we have a new mayor in Chicago.  It's too soon to tell exactly what this will mean for the Second City, but Emanuel's efforts so far in improving transparency and drafting a written, publicly posted report on his transition plan looks promising.
Rahm's seventy-one page plan covers his ideas for improving all aspects of the City, but what about his plans pertaining to entrepreneurship specifically?  Reading a seventy-one page report on the plans of our latest leader may not be your idea of a good time, but don't worry, I've taken a look myself to draw out some highlights for the entrepreneurial community.
Entrepreneurship seems to be an important thread in all of the plan's ideas for improvement, and in particular, the section on growth highlights innovation and entrepreneurship as being intricately tied to economic growth and stability in Chicago.  I couldn't agree more and I'm happy to see a Chicago mayor so clearly address this.
For the purpose of this post, I'll focus on the growth section of the plan.  The main goals in this section are to foster innovation, lower regulatory barriers to entry, improve education, modernize infrastructure, and encourage interconnected parties to work together.  If each of these goals could be reached, Chicago could be a much easier place to start and grow a business.
Specific initiatives from the plan:
(41) Eliminate the head tax– This $4 per employee monthly tax for businesses with 50 or more employees serves as disincentive for businesses looking to hire and retain employees.  There's no reason for the City to add unnecessary challenges to businesses looking to create and sustain jobs.  Any company that has managed to grow or retain its employee base in this economic climate probably deserves a pat on the back.
(43) Prepare people for jobs that businesses need to fill— I  like the recognition that as the City supports and encourages the growth of local businesses–and thus new jobs–there should be better coordination with workforce development efforts so that Chicago has the workers it needs to fill its new jobs.
(45) Promote innovation and entrepreneurship– According to this report, 3.6 million jobs were created between 1992-2008 from the launch of new companies.  Improving conditions for new companies will help them grow.


The most important thing the City can do is create conditions for entrepreneurs to thrive by: streamlining permitting, licensing, and regulations processes …and encouraging venture capital networks and flow of information to entrepreneurs.

 

  
This is where collaboration and discussion between different groups is important in order to ensure that the City really understands how to better the environment for entrepreneurs.
This initiative also mentions the plan to build a tech innovation campus.  The tech campus is not a new idea, but this report claims the new Administration will be taking more serious steps towards making it happen, such as securing funding, within the first 100 days Rahm is in office.
(49) Increase broadband access— This is key to making sure that anyone who wants access to the amazing technological advances made by Chicago entrepreneurs and others can access it without being limited by income or geographic location.
(50) Develop a new cultural plan for Chicago— According to this report, Chicago is the 3rd largest creativity economy in the U.S.  Helping to nurture and build up Chicago's creativity capital will help to make us known for creativity and innovation–as we should be!
(53) Promote energy efficiency and retrofits to reduce energy costs and drive job creation and new funding— Chicago needs green in terms of both the environment and our economy ($), so encouraging green innovations as a way to create jobs really kills two birds with one stone.
(54) Promote development of underutilized buildings and vacant land— Our current zoning code doesn't always allow for innovation.  We have some big problems in Chicago, from food deserts to neighborhood violence, and there are entrepreneurs out there with great ideas for fixing them.  Whether someone is looking to start an urban farm, or a wifi cafe in a location that isn't zoned for such activities, they shouldn't have their plans burdened by a complex web of arcane regulations.  It's definitely time to reevaluate current zoning polices.
This plan isn't perfect by any means, and we'll have to wait and see how many of these ideas are converted into actions, but even the fact that these issues are viewed as important enough to address publicly means there is potential for great change in this city.  It's great to hear that the new Administration is looking to keep an open dialogue with Chicago's entrepreneurial community, but it is also up to us, as members of this community, to step up to the plate and join in on these discussions whenever possible.  Let's make sure this new chapter in Chicago's history is one that embraces entrepreneurship and innovation.