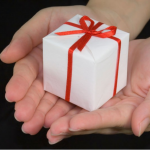 Written by Brian Doxey, CEO of Frequent Browser
Like millions of other people, I love daily deals! I love new restaurants, fun activities, and the sometimes selfish splurges. And more than anything else, I love the huge discounts that entice me to pull the trigger. I'm a small part of the daily deals market, projected to be $1.25 billion in 2011 and $3.93 billion by 2015.
Of course, this business model has its limitations. But I'm not talking about the debates on sustainability, allegations of deceptive marketing, or even "coupon overload." I'm talking about long-term customer loyalty. With all of the attention being paid to attracting droves of customers, are businesses thinking about the long run? Sure, daily deals may get droves of people in the door, but do those people come back? If not, what others tools and strategies can companies adopt to inspire loyalty after the first sale?
My company, Frequent Browser, has spent the last year trying to answer these questions. Our Cloud Rewardsâ"¢ program, which helps companies inspire and reward loyalty on the internet, is the online embodiment of our efforts.
Loyalty comes from a lot of places: great customer service, low prices, quality products, etc. But in hyper-competitive markets like travel or retail, it often comes down to who has the best loyalty program.
Much of what we've learned has come from loyalty programs offered by companies in other industries, especially airline frequent flyer programs. Although I can't possibly share everything we've discovered, I can offer three key pieces of advice to improve customer loyalty:
1) Understand Your Customers
2) Help People Feel Special
3) Make Your Brand the Reward
Understand Your Customers
The first step to inspiring loyalty is knowing your customers. I don't just mean demographically, I mean personally. Learn what they like; figure out how they interact with your product and share it with friends.
For example, American Airlines (my favorite) knows that I like window seats, so their booking system automatically puts me next to a porthole. They know I prefer flight updates via text message, not email or telephone. And they keep track of my frequent flyer number so I don't have to.
So how does a business owner get this kind of information? Brick-and-mortar operations allow face-to-face contact. Retailers can gather and store a huge amount of data, such as shipping addresses, preferred credit cards, and favorite product categories.
On the internet, it's easier than ever to get to know your customers. Listen to Twitter banter about your company and respond to it, like Comcast (@comcastcares) and Delta (@deltaassit). Use analytics software to see where your visitors are coming from. Or adopt bleeding-edge engagement tools such as those offered by local Chicago dynamos Sprout Social and Pegmo, and Frequent Browser.
Help People Feel Special
The next way to make a customer's good experience better is to help her feel special. People notice nice gestures, large or small, so it pays to make special treatment a part of your business strategy.
Special perks can be big and flashy, like the free plane tickets and first-class upgrades Delta Airlines offers its "Medallion" frequent flyers. Or, they can be small and reliable, like a free cup of coffee after buying the first ten.
Unexpected gestures often make the biggest impressions. During a recent business trip to Seattle, I ate at Tosoni's with one of my business partners. The owner chatted with us for a while, and even recommended a bottle of local Cabernet. When I commented how much we loved the wine, he insisted that we accept a bottle of that vintner's Merlot: a personal gift for "the two guys from Chicago."
Even though I don't make it to Seattle often, I take every opportunity to recommend Tosoni's to anyone visiting or living in the area. At least a dozen people have eaten there on my recommendation, not to mention the folks they've referred. That mid-range bottle of Merlot turned out to be a good investment for the restaurant.
Make Your Brand the Reward
Once you've decided to reward your customers, what rewards should you offer? Successful programs adopt many different strategies, but one thing remains constant: they reward positive brand engagement with more positive brand engagement.
What does that jargon mean? It means that the customer's reward for loyalty to your company should be more, better interactions with your company. For example, when you fly enough with United Airlines, you get a free ticket on another United flight. Or, when you shop with your rewards card at CVS, you receive coupons to use on your next visit.
Companies that provide "branded" rewards earn even more opportunities to interact with and impress their best customers. Aside from some credit cards, very few programs offer outright cash rewards, as these don't provide the same effect.
Building Loyalty is an Ongoing Process
And that's just the beginning. The tips I've shared have worked time and time again, in many different industries. They've made many customers very happy, and made many companies very successful. But they're only the beginning.
Building loyalty is an ongoing process. A lifetime of loyalty can vanish after only a few bad experiences. It's a lot easier to lose a good reputation than to win one.
Whether your business is selling shoes or SEO, don't forget about customer loyalty. In the Groupon Age, it's easier than ever to attract hordes of new customers. Make sure you devote enough energy to keeping them once you get them through the door.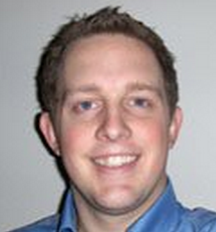 Founder, President, and day-to-day everything guy of Frequent Browser, a new online loyalty program that rewards people for the way they surf the internet