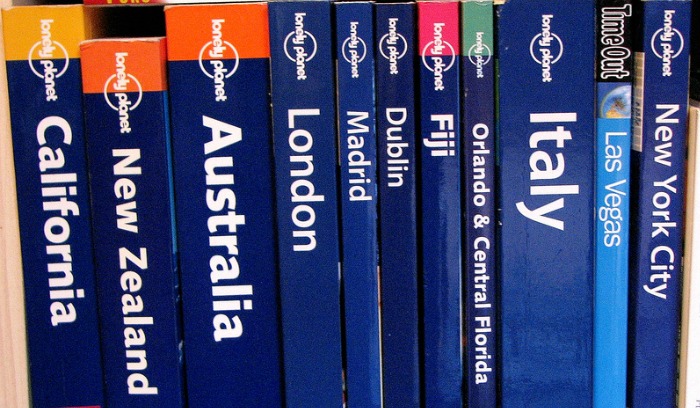 At some point, most everyone has fantasized what he or she would do if they won the lottery. Chances are, travel the world is among the top five answers. That's the problem with travel; we associate travel with high costs. Some of us literally think we need to land the jackpot in order to afford travel! That's a problem. Traveling is an enlightening experience and everyone should be able to understand the wonders of travel first hand. The founders at CasaHop would agree and are looking to transform the travel industry with their new home exchange service.
CasaHop is a social home exchange all over the world. CasaHop leverages your existing social network to help you find the right place to stay during your travels. Instead of an expensive hotel or blindly booking a place to stay based on a profile (i.e. AirBnB), CasaHop allows you to see how you're connected to the homeowner, giving both parties more peace of mind.  The traveler's experience is enhanced by the feeling of home while you're on vacation. The best part of CasaHop? It's free!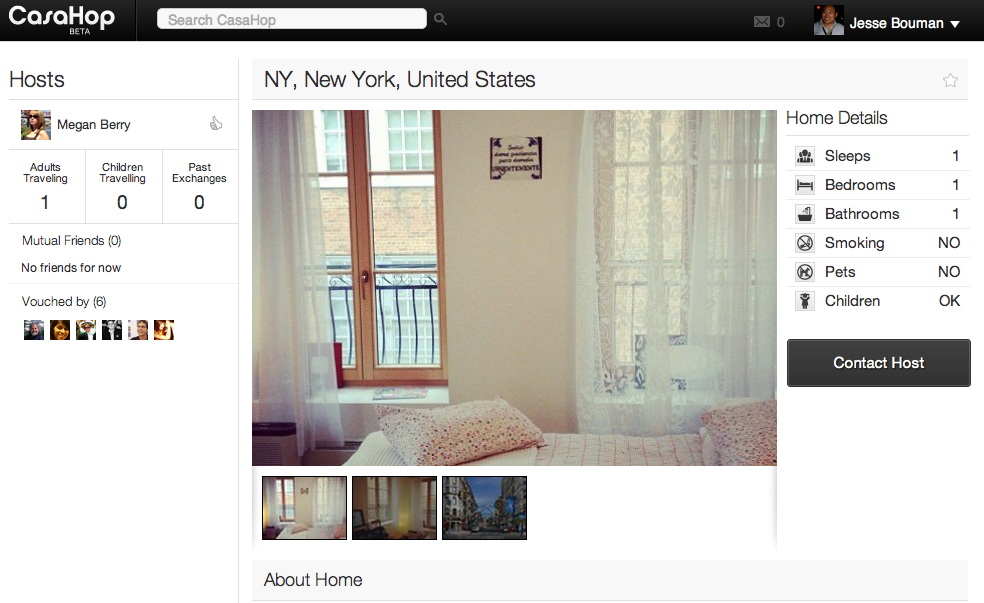 CasaHop takes the home exchange aspect of AirBnB with the free cost of CouchSurfing to offer travelers a unique opportunity. When I asked CasaHop co-founder Florent Peyre why the team decided to make CasaHop free, it was clear they're focused on a user's experience. Peyre explained, "We believe you can travel richly without breaking the bank. Money you would otherwise spend on hotels or paid home exchange services can instead be spent on having the most enriching travel experience possible. We wanted to carry that belief right through to our business model so that the ability to travel comfortably is available to anyone, no matter how deep (or not so deep!) your pockets are." That's why CasaHop will look to monetize their site outside traditional ads and transaction fees from rentals. This is no surprise to anyone who knows CasaHop's other co-founder, Paul Berry, who is very open when discussing his distaste for traditional banner advertising.
CasaHop was founded Florent Peyre and Berry earlier this year. They met through New York's Huffington Post Syndicate, Ken Lerer and Eric Hippeau. As Florent puts it, "We immediately clicked and found that our personalities and working styles are very complementary." Just a few months in, the SoHo based duo is already on their third site design with their global team. They're quickly building out CasaHop. One feature that Peyre was eager to discuss was CasaHop Clubs, their interest based groups.
CasaHop is very focused around their community and social experience. Individuals bond with strangers much quicker when they have common interests. Since much of CasaHop's value to its members is the trust the community has with one another, groups enables more social relationships, outside of your immediate social network. Now members can connect and build relationships through groups of common interests, further expanding their social graph and CasaHop options.
As someone who has used both AirBnb and CouchSurfing, CasaHop is an incredibly appealing service. I much prefer staying in someone's spare room than a hotel, especially if it's free. But I've also hosted travelers and trust is a huge factor in the home exchange market. CasaHop's social approach to building trust will be the backbone to their success. Trust will build their community and offer more housing opportunities all over the world.
Image credit: Flickr user Vanchett