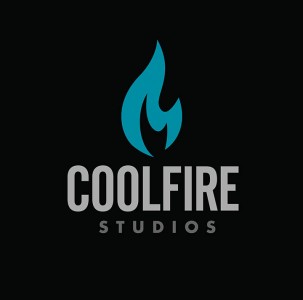 ST. LOUIS, MO – Coolfire Media and Coolfire Originals today announced their merger, along with the Digital Marketing division from Coolfire Solutions, creating a more competitive, more efficient and more complete content creation studio. The combined company will use the name Coolfire Studios, LLC and will begin operations January 1, 2014.
"Coolfire Originals was incubated out of Coolfire Media more than four years ago to focus on the television production side of the business," said Jeff Keane, Coolfire Studio's CEO. "Over the past 18 months, the industries have shifted and more and more we see the worlds overlapping. We believe we are well positioned to capitalize on the changing landscape in content creation and distribution and we're very excited to pull these three groups together as one team. We look forward to continuing to serve our customers with expanded resources."
As St. Louis' leading content creation studio, with huge recent successes, such as Sweetie Pie's and Funeral Boss, under their belt, perhaps some of the most exciting news to come out of this story is the fact that Coolfire Studios will remain headquartered in downtown St. Louis on Washington Avenue. This is great news for the city and another example of awesome, fast-growing St. Louis companies choosing to stay in their hometown and helping to grow the community. The new Coolfire Studios would have had combined revenue of $10 million for the calendar year 2013 and will now employ more than 60 employees.
As part of the merger, Coolfire Studios also announced a new senior leadership team. Jeff Keane, Coolfire Media and Coolfire Originals' founder and CEO, will serve as CEO of the new company. David Johnson, previously Coolfire Media's President, will serve as Coolfire Studios's President. Dan Wacker will be the company's CFO. Steve Luebbert and Tim Breitbach are transitioning over from Coolfire Originals as the Senior VP of Development and VP of Story Development, respectively. Jenny Dibble will transition from Coolfire Solutions as the new VP of Digital Engagement and Pete Halliday transitions from Coolfire Media as the VP of Commercial Production and Post.  Jeremy Corray will join the team as the new VP of Digital Entertainment.
"The timing has never been better to leverage the success we've had in entertainment and merge that with the relationships we have built with agencies and brands over the years," said David Johnson, President of Coolfire Studios. "Additionally, the infrastructure we have built to foster audience develop and engagement puts us in a unique position to not only develop amazing content, but audiences as well. Coolfire Studios is storytelling driven by data insights."
More on this story as it develops, including in-depth interviews with Coolfire Studios Senior Executives…