This week St. Louis social startup Bonfyre has unveiled its mobile app at DEMO 2012 in Santa Clara. The app is focused around friends sharing experiences in a private mobile network, where photos and memories take precedent over the cluttered feed of social networks like Facebook and Twitter.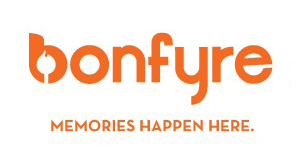 Bonfyre was founded in 2011 by Mark Sawyier and Raymond Gobberg, two graduates of St. Louis' Washington University who created their own college moving resource company in 2006 following their time at university. The mobile-based social network was conceived by the founders to bring the focus back to real world interactions with the people you care about most, and letting the network serve as a way of remembering the good times spent out in the world with friends and family, instead of acting as a surrogate for them.
The mobile app allows users to create private events, called Bonfyres, into which they can invite friends to chat and share pictures. Events can be tagged with a location and set to run for a certain amount of time, after which the bonfyre moves to the "memories" tab where it can be viewed again. Users can even sync their Bonfyre account to directly to Facebook to begin inviting friends to events right from the start.
"We believe that it's time to share around events, not everything with everyone," said Sawyier in a press release this week. "People have many options when it comes to chatting and sharing photos, but we believe that none combine planning capturing, and sharing content around experiences in a private setting with people who matter."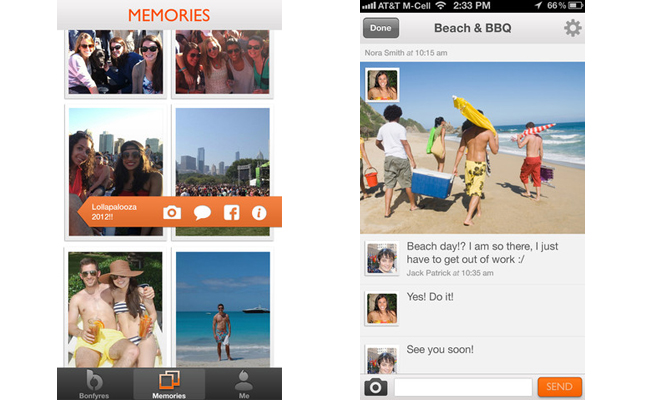 Bonfyre has taken part in the Capital Innovators accelerator program, which netted them a $50,000 seed investment. St. Louis entrepreneur and Square co-founder Jim McKelvey joined thejoined the board of advisors of Off Campus, Bonfyre's parent company , following the round of fundraising earlier this year that totaled $750,000.
"Bonfyre redefines sharing in a way that more accurately reflects how people live real life: through shared memories," McKelvey said. "This focus makes Bonfyre a dynamic social graph built around experiences rather than an accumulation of connections that become less relevant over time."
The free mobile app is currently available for download on both iOS and Android devices. If you've found yourself growing tired of the overwhelming number of inane posts flooding your Facebook news feed, don't hesitate to give the Bonfyre's innovative event-focused mobile network a spin.