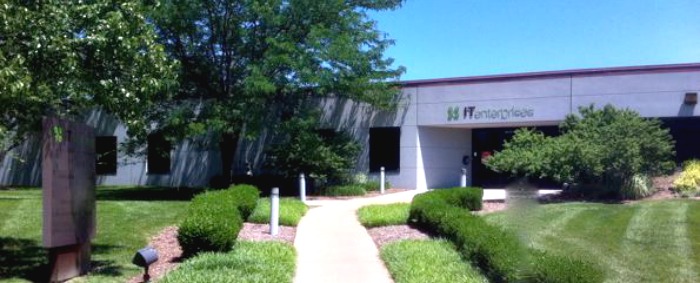 Two new tenants joined the existing tenants at University of Missouri–St. Louis's Innovative Technology Enterprises (ITE) incubator last week. The two new companies, Retectix and Onshore Outsourcing, bring the total number of companies participating in the program up to eight.
Retectix uses nanotechnology to create medical devices. The company is close to releasing its first product, a synthetic surgical mesh called DuraStar™ Dural Substitute used by neurosurgeons. Retectix was founded by Chief Science Officer Matthew MacEwan in the bioengineering department at Washington University in St. Louis.
Onshore Outsourcing is an IT services company that sources staffing by offering rural outsourcing rather than global outsourcing with the explicit goal of keeping jobs in America. Onshore Outsourcing was founded by Shane Mayes, a gulf war veteran whose mission is to revitalize the economies of rural American towns.
Like many startup incubators, ITE offers mentorship, work space, and business development opportunities to companies involved in the program. ITE offers wet and dry-lab space for startups in the life sciences, as well as a pipeline for graduate students at the university to work for the startups as interns or potential employees. Lab amenities for life science startups include a university-operated animal welfare unit, low cost hazardous waste disposal, and a a fee-for-service synthetic chemistry provider.
The six tenants that Retectix and Onshore Outsourcing are joining at the ITE location include the UMSL Medicinal Chemistry Group, St. Louis Medical Devices, Oblique Drive, the St. Louis IT Entrepreneur Network, BizManualz, and Quodient. Two graduates of the ITE incubator program include MOgene and Akermin.
ITE operates with a number of partners in the St. Louis startup ecosystem, including BioGenerator, TEC @ Railroad Exchange Building (T-REx), and the Helix Center to name a few.
Congratulations to Retectix and Onshore Outsourcing, the two newest members of University of Missouri–St. Louis's Innovative Technology Enterprises (ITE) incubator.
Image courtesy of ITE.