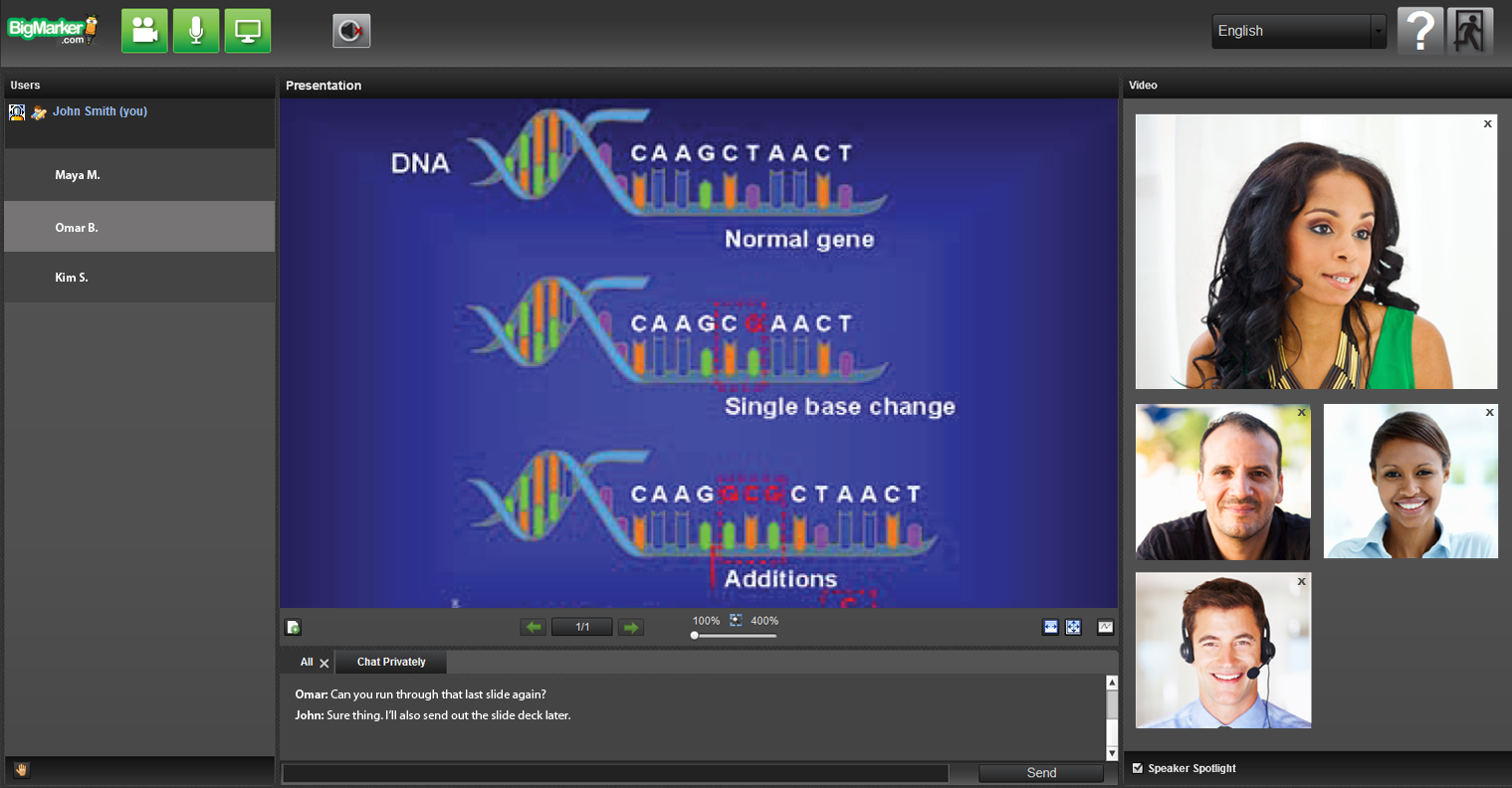 Chicago-based startup BigMarker recently ramped up its service and now provides more features than ever before. The virtual conferencing company offers both free and premium accounts for businesses and groups of all sizes. Moving forward, members will have access to larger conference rooms and several other improvements.
"From here forward, we want to empower communities to accomplish their goals," said Zhu-Song Mei, founder and CEO of BigMarker. "We want to supercharge them. To do so, we can integrate BigMarker into their infrastructure with private branding and our API. Our rockstar team will continue working round the clock to help every community in the world!"
The company aims to compact all the collaborative services from around the web that communities are already using into one convenient online space. BigMarker primarily offers virtual conferencing rooms, which can now host up to 200 viewers with 10 conference hosts after the latest update. In addition to conferencing, BigMarker provides an online space for the communities to interact outside of the conference room by sharing ideas, files, and planning projects.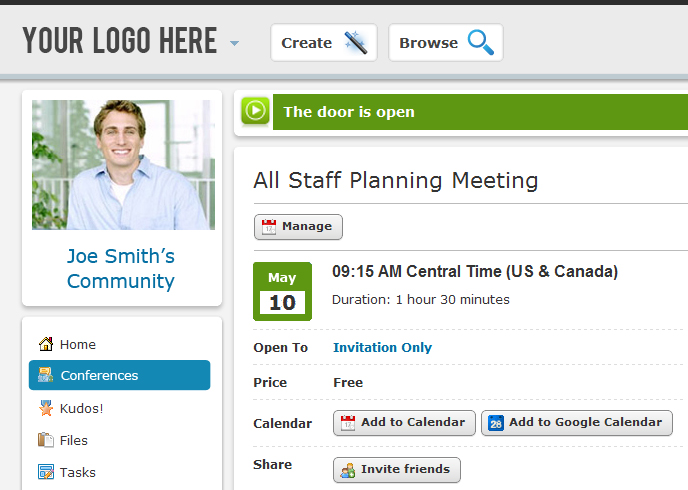 On top of the redesigned conference room, BigMarker has added important new features to its Pro Communities – taking aim specifically at the frustrations many online communities run into when attempting to centralize their most-used services. The update brings a wealth of new features to Pro customers, including community partnerships, unlimited sub-categories, and increased conference and storage space.
"We're creating a platform for ongoing collaboration that anyone can use to achieve their goals, maximize the impact of their cause or interest, break down the walls of their classrooms, work together more productively, and ditch their previous patchwork solutions," wrote BigMarker COO Justin Brown in an introductory blog post. "Consumers are tired of piecing together five different solutions for member management, community discussions, document sharing, and project management while still spending hundreds of dollars per month for video conferencing."
Pricing for BigMarker's Pro Communities runs from $9 to $99 each month, with the high end plan providing a 200 person conference room and 100 GB of online storage. Considering how many services the company has centralized into one space, online communities are more than likely to find the solutions they've been searching for in the Chicago startup.
Head over to the BigMarker website to get started on creating an online community of your own. They'll even let you test drive any of the company's four Pro Communities for a full 30-days for free.