Chicago-headquartered healthcare information technology company Allscripts announced a new campaign to bring about innovative solutions in the healthcare industry this week. The company has begun an Open App Challenge, which invites the creative minds of the healthcare industry to come up with effective applications that integrate into Allscripts' electronic health records software. The company announced the new initiative at this week's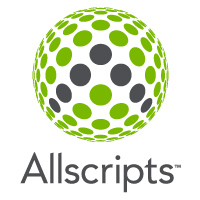 Health 2.0 conference in San Francisco.
Allscripts is offering up $750,000 in awards throughout the competition, with the big winner taking home a grand prize of $250,000. The first phase of the competition, called "start a revolution," is aiming to entice developers to begin work on healthcare applications in a variety of categories, where 15 entrants will each receive $10,000 for their initial efforts. During "outstanding outcomes," the program's second phase, the developers will compete for the grand prize by finalizing and proving their solutions within the Allscripts platform.
"We want the smartest people, whether physicians, nurses, caregivers, or IT professionals inside and outside the industry to use their creative energy to solve real problems in healthcare," said Allscripts CEO Glen Tullman. "We intend to inspire developers to start a revolution by pushing the boundaries of what information technology can do to improve quality of care for patients and also keep them healthy in the first place."
One such application created in the past allowed diabetic patients to send regular blood glucose readings directly to their Allscripts Electronic Health Record — a simple innovation that enabled doctors to adjust the patient's program based on documented, real-time feedback.
Though only one startup will win the grand prize, Allscripts will award $100,000 to two runner-ups, and $75,000 to a following pair of developers for their efforts. Winners of the competition will be announced during the Allscripts Client Experience event in Chicago in August of next year.
"The award stakes are high for the winners, but so are the stakes for better patient outcomes," admitted CIO Stanley Crane. "By combining Allscripts open architecture with innovative applications we can truly transform the healthcare technology industry."
Visit the Allscripts website to find out more about the upcoming initiative to change the healthcare industry for the better.