What's your favorite tool for streamlining bookkeeping or accounting right now and why?
The following answers are provided by the Young Entrepreneur Council (YEC), an invite-only organization comprised of the world's most promising young entrepreneurs. In partnership with Citi, YEC recently launched StartupCollective, a free virtual mentorship program that helps millions of entrepreneurs start and grow businesses.
1. Wave Accounting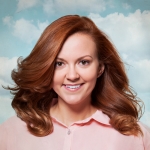 Wave Accounting is a great tool. You can streamline your invoicing, bookkeeping, financial reports and more. The interface is beautiful, and reports are so easy to read. Best of all, Wave is completely free to use with all of its features.
– Natalie MacNeil, She Takes on the World
2. Zen Payroll

Zen Payroll is on the payment side of your accounting, but it allows you to pay employees and contractors directly, and it's so intuitive to use! It also gives you a snapshot of how things are on the payment side of your business.
– Nathalie Lussier, Nathalie Lussier Media Inc.
3. QuickBooks

QuickBooks is a great tool for companies to use. Because it's hosted online, you can access it from any computer, anywhere. Also, allowing multiple users means you can easily allow people to work remotely and at the same time. Long gone are the days of having to take turns logging in, data corruption issues, dealing with slow servers or having to VPN into your system.
– Nicolas Gremion, Free-eBooks.net
4. Subledger

Subledger is a brand new accounting API. Think of it as Google Analytics for your business accounting. We are their first major integration, and we have already been able to delete 1,000 lines of code from our repository. Any time money moves in our system, we ping Subledger with this data, and they maintain and report our balances. It forces clean books and makes our accountants happy.
– Ryan Buckley, Scripted, Inc.
5. Xero

Having recently switched to Xero from another accounting software provider, I can say I love it. Xero makes monthly reconciliation painless and allows me to communicate with my accountant when I need to, so I can uncover problems before they occur.
– Patrick Vlaskovits, The Lean Entrepreneur
6. Shoeboxed

Shoeboxed has a very simple process for helping you track and organize your receipts and other important documents. You can send them a clutter of receipts, and they'll take care of organizing them and providing a digital copy to you in return. They also offer you a forever-free account!
– Russ Oja, Seattle Windows and Construction, LLC
7. InDinero

We've been in business for three years, and not until we started working with inDinero did we have a consistent set of clean books. Their secret sauce is combining a useful dashboard and tech backend with incredible hands-on care. The personal touch is valuable because my accounting knowledge isn't great. Having a partner who fits to our company's needs takes away a ton of stress.
– Aaron Schwartz, Modify Watches
8. Bill.com

It's our secret weapon for managing all the paperwork that comes with vendor relationships. The money we collect from customers through e-payments and card payments post directly to our accounting application off the Bill.com website. Bill.com works with your accounting application to fill in the gaps in online payments, email invoices, document scanning, etc., that your business needs.
– Robby Hill, HillSouth
9. FreshBooks

I love, love, love FreshBooks. Besides the fact that they are a Canadian-based company (go Canada!) and amazing, they are super receptive to customer feedback and will actually raise customer feature ideas for consideration at their meetings. There are not many companies that will take the time out to schedule a phone call with their customers to get that kind of feedback, but they do.
– Erin Blaskie, Erin Blaskie, Digital Strategist