What is your favorite software for automating some aspect of customer service or communication and why?
The following answers are provided by the Young Entrepreneur Council (YEC), an invite-only organization comprised of the world's most promising young entrepreneurs. In partnership with Citi, YEC recently launched StartupCollective, a free virtual mentorship program that helps millions of entrepreneurs start and grow businesses.

1. UserVoice
UserVoice allows us to automate our customer service ticketing system and to effectively track a customer's support throughout the process. It effectively assigns tasks and provides great reports for managing the customer service team. I recommend it to anyone.
– Andrew Thomas, SkyBell Technologies, Inc.

2. Intercom.io
This is a great company for in-app business messaging. It has a very personal feel and can be used as a full ticketing system if needed. You can display messages to your users and open the line of communication when you have new features or announcements. Instead of sending an email, you can guarantee they see your message while using the app.
– Dave Nevogt, Hubstaff.com

3. Workflowy
The first step for automating customer service communications is creating templates for responses to questions you receive often. We store all our template responses in Workflowy so that they are easy to copy, paste and customize for each new communication we get.
– Doreen Bloch, Poshly Inc.

4. Gmail Canned Responses
Without going too far to the side of the robots, there is a way to cleverly configure canned responses to fire based on specific parameters found within incoming emails. What better way to save time then to send inquirers the proper information without needing any human interaction whatsoever?
– Logan Lenz, Endagon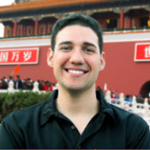 5. Freshdesk
We have been using this software for years and it has increased my productivity exponentially. Their canned response and solution magic feature allows me to click a few buttons and reply to the customer quickly and effectively. The replies still seem very natural. I do have to edit here and there, but it is worth the price.
– Derek Capo, Next Step China

6. Quote Roller
I am loving this proposal software. I hate feeling pitchy and I can't imagine prospective clients like it either. When we send out a proposal, they can choose their products and services on their own. When I review it, I can then assess if their choices were really optimal for their business and we can go over the options together.
– Maren Hogan, Red Branch Media

7. Text Expanders
Text expanders are tools that allow you to type a short set of characters and then to have a pre-written piece of text pop up in any application on your computer. They are fantastic for replies regarding frequently asked questions about your services. They're also excellent for creating a consistent customer experience with your follow-up emails.
– Elizabeth Saunders, Real Life E®

8. Outlook Signatures
We have a ton of outlook signatures set up to handle commonly asked questions. This saves our CSRs lots of time as they aren't forced to type out the same responses to customer emails over and over.
– Josh Weiss, Bluegala

9. Grasshopper
I am loving this proposal software. I hate feeling pitchy and I can't imagine prospective clients like it either. When we send out a proposal, they can choose their products and services on their own. When I review it, I can then assess if their choices were really optimal for their business and we can go over the options together.
– Robert De Los Santos, Sky High Party Rentals