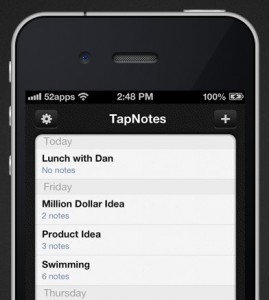 A South Carolina startup plans to hunt down 52 good ideas for apps a year — that's one a week, a goal that would keep any developer's nose to the grindstone — and turn them into a reality.
To solicit enough ideas to keep the project going, 52apps will host regular gatherings at which would-be entrepreneurs can pitch potential apps. Eventually, it expects it'll need to launch expeditions farther afield — both geographically and online — to find enough ideas to maintain momentum.
"As far as garnering ideas, we expect to travel outside of South Carolina to host our 'App Idea Days' and in fact, we expect to eventually have virtual versions of our idea days where people can participate from all over the world," said founder and current USC undergraduate Brendan Lee.
To facilitate the challenging project of developing an app every week even while hunting for new worthwhile ideas — and, for this team, keeping up with homework — the project is using a proprietary framework to avoid reinventing the wheel for features that are shared between apps.
In theory, it's a low-risk way to make some cash. After an app is released, 52apps shares revenue with the person or persons who supplied the idea. (You can submit a new idea to 52apps here.)
The first app to be developed by the studio is TapNotes, which lets the user insert text tags while a recording is being made, for easy review. Its second, PDF Recombinator, is a digital document collator.
52apps is based at the USC/Columbia Technology Incubator, a nonprofit initiative to support entrepreneurship in the Midlands that receives funding from USC and area governments. Lee and co-founder Christopher Thibault are current undergraduates, but the three other employees have years of experience in the tech space.
"Since coming to Columbia, we have received a really warm reception from local leaders, the business community and the University of South Carolina," he said. "I think there is an advantage to being in a smaller 'technology pond.'"
The project bears a certain conceptual similarity to Matter, a startup magazine that, when it launches, will publish just one long-form article a week.
Image: 52apps