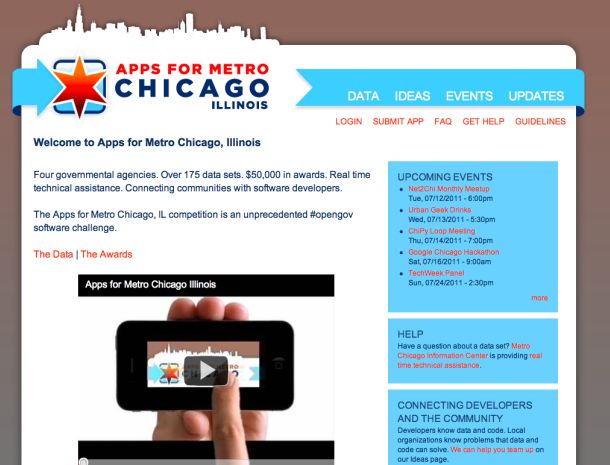 AppsForMetroChicago.com is a new contest for App Developers based around getting apps developed that help the citizens of Metro Chicago go about life and they are awarding $50K in sweet, sweet cash to the teams that win in their three categories: Transportation, Community and the "Grand Challenge".
Each portion of the contest has different entry dates and right now you can enter the "Transportation" category up until August 15th. Check out the rules and regs here
The website says, "Support for this competition comes from the John D. and Catherine T. MacArthur Foundation, the Illinois Science and Technology Coalition, the Motorola Mobility Foundation and The Chicago Community Trust." (All this is missing at the end is the tagline "…and viewers like you. Thank You.")
One of the first entrants into the contest was Taxi Share Chicago, created by Chicagoan Daniel Fedor. "This contest is going to bring great visibility to our app," said Fedor, "and we're thrilled to see Chicago promoting development here."
To see government actually promoting innovation and putting up some prize money is a nice thing to see. (Instead of setting unfair taxes hobbling Illinois- like the Amazon Tax) Check out the promo video from the site:





What are you waiting for? Get over there and start coding!